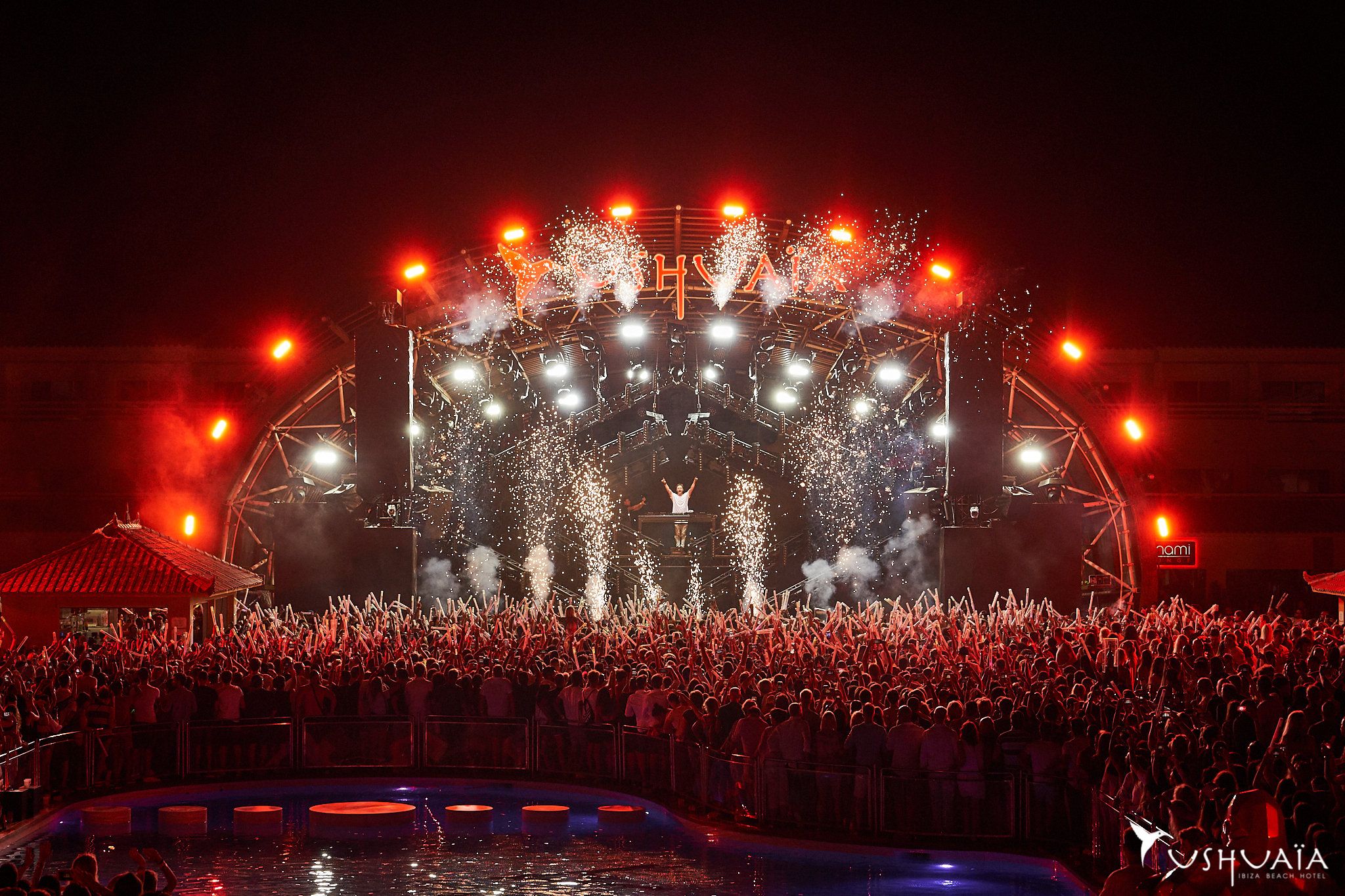 The Chainsmokers joined David Guetta for his BIG night at Ushuaïa Ibiza
Ushuaïa Ibiza showcased two of the dance industry's finest acts last night asDavid Guetta was joined by The Chainsmokers. With the Ibiza season now in full-swing, thousands of party-goers made their way to the open-air club to experience a show from the international superstars.
Ushuaïa has a reputation for grand productions, with David Guetta's weekly BIG show continuously pushing the boundaries of extravagant events. From floating dancers to thousands of glow sticks, Monday's at Ushuaïa are far from ordinary. However last night was particularly notable, as the best-selling artist on the island, David Guetta, was joined by Billboard's 'Top Dance Artist', The Chainsmokers.
The acclaimed American DJ duo left with a few words of praise, "It was amazing to be back at Ushuaïa this year. Thanks to David for having us for this season and we can't wait to come back!"
David Guetta said, "There was an incredible energy throughout the whole club last night. It was amazing to have Alex and Andrew there, thanks to both of them!"
The jewel in Ibiza's party crown, Ushuaïa's dedication to bringing the most-sought after names to their world-famous stage ensures they remain one step ahead of the game every time. Based on the experiences gathered over the years, Ushuaïa Ibiza is dedicated to providing the best outdoor entertainment possible. The legendary poolside parties have been drawing in the crowds ever since the very beginning. The team behind the #1 Open Air Club raises the bar ever higher, with an impeccable lineup of superstar residents from across the electronic music spectrum playing from daytime to midnight. Not just content with packing their nights full of world class artists, Ushuaïa Ibiza constantly outdoes itself when it comes to phenomenal productions, with a different theme each night of the week. With incredible pyrotechnics, mind-blowing lighting, visuals and a state of the art soundsystem, not to mention the beautifully designed gogo costumes, as well as an abundance of confetti, streamers and CO2, it's no surprise people flock from around the world for the inimitable Ushuaïa experience.
TICKETS: http://ushuaiaibiza.com/dk9cxk
ROOMS: www.theushuaiaexperience.com