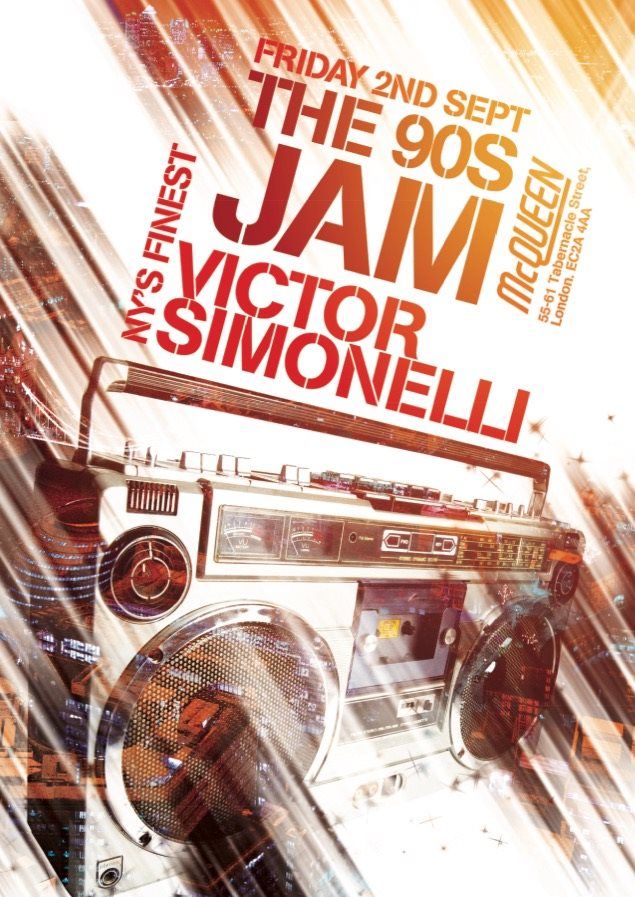 The City 90's Jam with NY's Finest Victor Simonelli
Victor Simonelli's name is synonymous with the cutting edge of the Dance Music scene. Simonelli is one of the New York's finest and most prolific DJ's. He was also one of the early pioneers of the unique NYC underground dance music movement that has now become a phenomenon it its own right and religiously followed by the clubbing faithful the world over. A producer/re-mixer, song writer, record label owner, and highly sought after DJ, are just four facets of this multi-talented young man. His discography of production, writing. mixing and editing credits reads like a "Who's Who!
NY'S FINEST (Victor Simonelli) Cloud 9
https://www.youtube.com/watch?v=sYaJSOSLocA
NY'S FINEST (Victor Simonelli) Do you Feel me :
https://www.youtube.com/watch?v=vnpBu6pAJq4
NY'S FINEST (Victor Simonelli) Feels So right https://www.youtube.com/watch?v=8Iol_YmmKSA
Victor's love for music began as a youngster growing up in Brooklyn, New York. At a young age he was intrigued by his father's huge record collection of jazz, blues,electronic,disco,new age,rock,soul,classical,new wave,ethnic, and world music. His parents could see he was talented at an early age and encouraged him to listen to all kinds of music. With this encouragement, and guidance of his parents, Victor took lessons in piano, drums, guitar and bass, as well as voice lessons. But something was missing.I liked trying all of the instruments, but nothing really grabbed me.By the age of 11, he began tuning into NY's Radio Mix Shows on WBLS, WKTU and WXLO, (which later became WRKS,98.7 Kiss fm) and this is where he discovered the Art of mixing. When I started spinning – I just simply got lost in the music,"
Club:
NY'S FINEST (Victor Simonelli)
Dee James
Brad France & Wade Teo
Bar:
Peter Andrews
Matt Childs
Leon C
J.Raynor
The 90s Jam is one of Mcqueens Busiest friday night events
with the new out door space now open this will be a summer jam to remember.
Advance tickets Advised
https://www.residentadvisor.net/event.aspx?849012