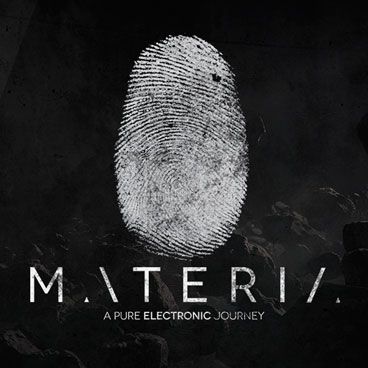 MATERIA Closing Party this Sunday at Vista Club
​All good things must come to an end, and so it is that MATERIA's sensational first season at Vista Club in Ibiza announces its closing party for Sunday, August 28th. The closing night will feature performances by techno stalwart Paul Ritch and the MATERIA boss, Marco Bailey. On par with the previous 10 weeks, the night will deliver unfettered & uncompromised techno in the purest form. No frills, just techno.
MATERIA has been much talked about this season and has really brought something fresh to the White Isle. DJs such as Shlomi Aber, Sam Paganini, Carlo Lio, Sasha Carassi, Luigi Madonna, Marcel Fengler & VRIL have all delivered up memorable sets of pure techno that were perfectly at home in the raw and dark space that is Vista Club. With its curtains closed, the iconic club transformed into an intense atmosphere that have kept people glued to the floor all night long, with many memories and top talking points made along the way.
This is your last chance to be part of something truly special and new in Ibiza, so don't miss out.
"Overall we can look back on the highlights of our first season at Vista club with great memories. You could say that our concept is not suited to everyone, the path we tread is never the easy one, but in this way we have found an enriching technique of introducing lots of fresh artists that never played on the island before and as music direction only high end techno, nothing easy or friendly like you can hear in many places" – Marco Bailey
"Materia may be a new night, but musically it already proved to have the biggest Bass on the island" – Shlomi Aber
"Have to say I really enjoyed MATERIA .. Every person in that room was there for the same reason. And that's all a DJ can ask of you!!" – Carlo Lio
"I was honored playing 2 Materia's gig in Ibiza, loved the concept since the beginning and the venue and sound sytem amazing!" – Sam Paganini
___________________________________________________________________________________________________
Season highlights video:
https://youtu.be/j5QUpSSRIb0
Season highlight photos:
Credit – Phrank.net
https://www.dropbox.com/sh/cypdyrh5uxdasmf/AADjmxBbykeo04iys7RC9_3Ga?dl=0
Credit – Tillate
https://www.dropbox.com/sh/23brjf7w5zshuoc/AAD6JO9k1OES9nZ3-RZM7JQ4a?dl=0
Closing Party Tickets:
http://tickets.privilegeibiza.com/