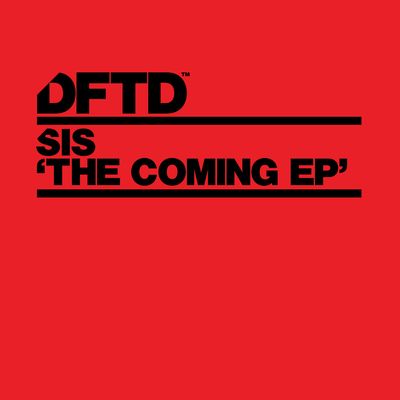 SIS - The Coming EP
Maverick German producer SIS presents his first release on DFTD, 'The Coming EP', made up of three deep, tech-driven and cleverly progressive tracks.
Each one indulgently long with a rich, winding musical narrative, 'The Coming EP' gives as much dynamic colour in three tracks as you might get from a whole album. Opening track 'Wurlitzer In Me' builds into a spellbindingly mellow eight-minute track with a fully engaged 4/4 beat that trips and rolls underneath the understated production.
'Laito' echoes SIS's early Turkish influences, with a string instrumental motif that perfectly complements the rolling beat. The result is an expansive and complex sound that leaves space for intrigue.
Final track 'Nebuchadnezzar' is less organic and more industrial sounding than the first two, bringing the EP to a close with some edge. Featuring an increase in tempo and a driving beat that moves in a more club-friendly direction, 'Nebuchadnezzar' takes the energy up a notch while maintaining the whirling melodic themes of the EP; ending this stunning release on a hypnotic high.