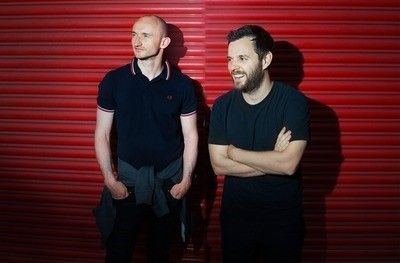 The D.O.T – People Watching
After almost a year, Mike Skinner and Rob Harvey's The D.O.T have announced their highly anticipated return with excellent new single 'People Watching', set for release on 1st September through Skinner's self-titled label.
The duo have reunited in the studio after a busy period working on their own projects. Harvey, of The Music fame, has been writing for a string of dance artists while Skinner has been founding his record label, Mike Skinner Ltd., DJ-ing and continuing with his photography and film experiments.
'People Watching' follows 'In The Mirror You Can Only Kiss You Mouth', which they posted online earlier this year, and is packed with all their characteristically catchy sound and banter. Harvey's distinctive vocals take the lead role over Skinner's accomplished production and subtle vocal cameos.
Skinner's new label is not only a channel for his own material but also for showcasing the talents of his favourite new artist Oscar #Worldpeace, who features on the B-side to the new single, 'Less Than Tomorrow'. The track comes accompanied with a typically zany video, shot by Skinner using a drone helicopter in Japan, almost landing him a spell at Nagoya prison.
With plans to release a new track every other month, alongside more videos and a forthcoming East London club night, you can expect to hear much more The D.O.T throughout the rest of the year.