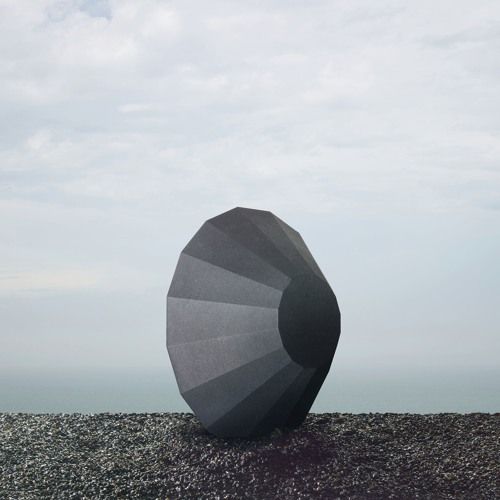 Chloé - The Dawn
Sounding the promise of long days ahead and late nights to follow with its opening salvos, Chloé's The Dawn heralds the return of the Paris-based DJ and producer, and a new dawn in her ever-evolving career.

Indeed, The Dawn is her inaugural release on her own label Lumière Noire, which she recently set up as a separate entity and of course for her infamous Rex Club night, which has since 2014 become a bit of a club house for Parisian electronic music fans. Operating Lumière Noire as a fully-fledged label will enable Chloé to release a new full-length album (of which The Dawn is the lead single) sometime in the next few months.

Over the ten-plus minutes of The Dawn, a spoken-word track languishes over melodic washes in a dramatic progression that evokes a novel, or noir-ish cinema – a method that the producer has taken a shine to since Take Care. This cultivation of the strange and the beautiful has become her calling card, putting her in a league with likeminded producers, who take the basic tenets of techno and inject them with their own singular poetic visions. A visual-arts analogue could be found in Noémie Goudal's photographs which grace the EP's cover as they will Chloé's upcoming releases.

This stirring aesthetic gives The Dawn a slightly cerebral dimension, which is taken to new depths by Dixon's stubbornly technoid remix. The Berlin-based whiz kid, who has over the last few years risen to the top of the international electronic music scene, inverts Chloé's light-drenched, full-bodied production into a tense, captivating chiaroscuro.

The Dawn can also be explored via the "Chloé * IRCAM V2: The Dawn Interactive Mix" installation, which embodies Chloé's music as an intimate interactive experience. It is one of the first offshoots of a constantly mutating collaboration between Chloé and the IRCAM Institution (www.ircam.fr/) that began in 2015.
Follow Chloé on socials
Website – www.listentochloe.com/
FB – www.facebook.com/listentochloe
TWITTER – twitter.com/ChloeDjProducer
INSTAGRAM – www.instagram.com/listentochloe/
Order now : lumierenoire.lnk.to/TheDawn
Photo By Noémie Goudal – noemiegoudal.com/
Object : Victoria Wilmotte
Artwork by Hello Dune Lunel – www.dunelunel.com/