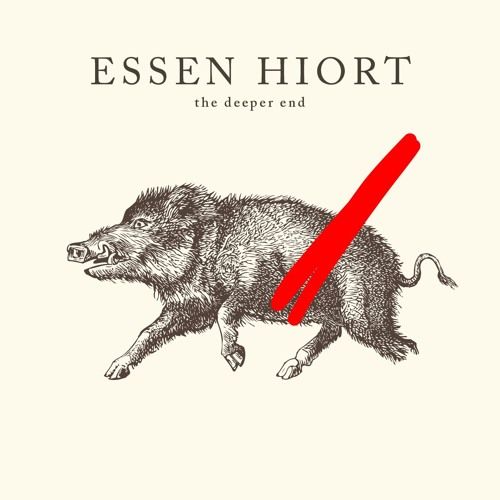 Essen Hiort - The Deeper End EP
Essen Hiort have revealed the full tracklist for the electronica duo's new three track EP, 'The Deeper End'. 'Flowin' and 'The Tiger' are now available to stream, and join recent single 'Kiss You Real Slow' for the full EP release. With echoes of James Blake, SG Lewis, and Rationale, all three are electronic slow-jams – stripped back so as to reveal a warm frailty to guest vocalist Cloud Vince's voice.
'The Deeper End EP' follows Essen Hiort's recent debut single for disco:wax, 'Deep As The Night', the original of which came with a brace of remixes from Huxley and Rami.
Essen Hiort is a pseudonym for two talented individual artists/songwriters who are keeping their names under wraps (for now). 'Essen' is formerly a hip hop DJ known for playing Scandinavia's biggest clubs, who later turned to production and is now a Grammy-nominated songwriter. 'Hiort' comes from an indie rock background, having played in a famous 'Swindie' band (Swedish Indie, if you're asking) in the 1990s, and with a songwriting pedigree that's crossed two decades. Together with Cloud Vince, they bring a new perspective on ambient-leaning, soulful electronic music.
Further Essen Hiort releases are scheduled for this year on both Grind and disco:wax.
Retail:
Spotify: https://open.spotify.com/album/39IknKMXmjO50cSXYXIPzr
Tidal: https://tidal.com/album/74647991
Napster: http://se.napster.com/artist/essen-hiort/album/the-deeper-end
Deezer: http://www.deezer.com/album/42581961
iTunes: https://itunes.apple.com/se/album/the-deeper-end-single/id1243790696