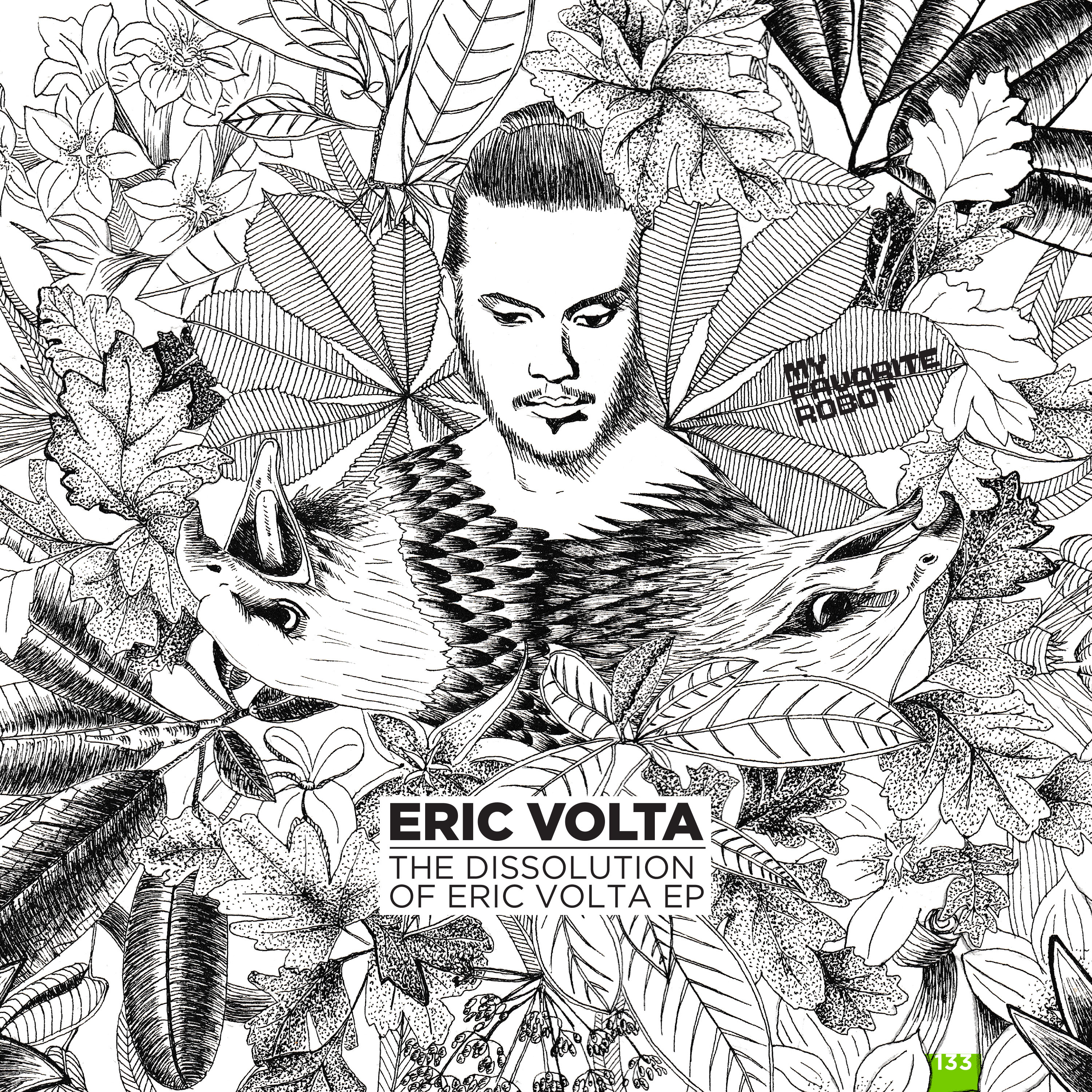 Eric Volta - The Dissolution of Eric Volta EP
My Favorite Robot very much prizes quality over quantity, and so it is that they offer up their carefully chosen autumn vinyl release, namely another landmark EP from key label artist Eric Volta. Fleshing out his killer originals are remixes from Swiss star Deetron and Volta as Voltaeric.
Volta is a synth whizz who crafts cinematic, epic, emotive music for this label as well as No.19 Music. He has emerged as a real star in the last year or so and is able to marry dance floor clout with a truly cerebral sense of musical storytelling.
It's that kind of musical narrative that he offers up here to great effect with an EP which starts off with a scene-setting recording of some frightened breathing and a torturous synth line that grows unbearably loud then dissolves to a post apocalyptic hum. It's unsettling but really gets your attention before 'Until I Dissolve' drops, an absorbing brew of searching sci-fi synths, wood block hits and thick melodic gurgles. A spoken word vocal muses up top and the result is a truly dark and futuristic groove.
'Heartbeat II: Cry' is two minutes of excellently evocative sound design, pained synth lines and cosmic energy that really makes this EP feel like a story, then we have 'Deliquesce', a Vangelis like prog track rich with reflective chords and rippling melodies that really tugs at the heartstrings.
Deetron—a real house and techno specialist who has proven himself in both EP and LP format over the years—remixes this one into a more slow burning but all consuming main room track with bold drones and glassy melodies. He also offers up a beatless dub that is equally engaging as it grows ever more manic. Finally Volta remixes his own 'Until I Dissolve' into a whacked out, synth laden techno cut that is brilliantly dark and weird.
Few EPs feel like as fully realised a sound world as this. Even more impressive is that Volta never loses sight of a dance floor groove whilst telling his compelling synth based stories.
Tracklist:
1. Eric Volta – Heartbeat I: Bleed
2. Eric Volta & Gaika – Until I Dissolve
3. Eric Volta – Heartbeat II: Cry
4. Eric Volta – Deliquesce
5. Eric Volta & Gaika – Until I Dissolve (Deetron Remix)
6. Eric Volta & Gaika – Until I Dissolve (Deetron Beatless Dub)
7. Eric Volta & Gaika – Until I Dissolve (Voltaeric Remix)