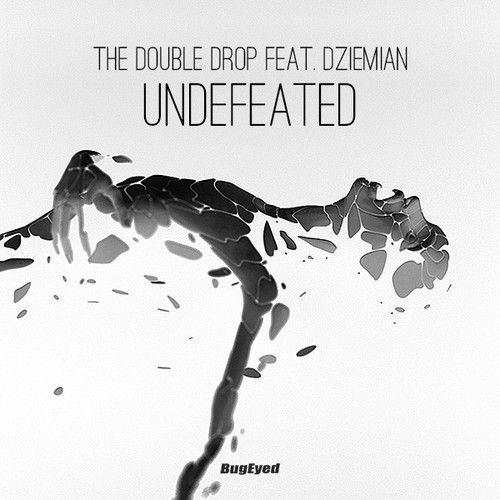 The Double Drop feat. Dziemian – Undefeated
BugEyed are back this month with a fresh slice of aural pleasure from The Double Drop & Dziemian who teamed up to manufacture 'Undefeated', a larger than life vocal anthem that's lined up for lift off on April 28th. The Double Drop have been working their way through the ranks with releases on a range of labels with a reputation for breaking new talent and now that journey naturally brings them to BugEyed – an imprint that has played a pivotal role in sourcing the stars of tomorrow since their inception over 250 release ago.
'Undefeated' is a feel-good production, rammed full of uplifting melodies and a vocal that makes the release a more than suitable selection for both the main room and the radio respectively. BugEyed are well known for keeping the standards high and this latest release will only reinforce that status. With 2014 unloading digital releases by the truckload, there are only a small percentage of labels that retain the quality and integrity to emerge as a success – BugEyed is undoubtedly one of those.
Follow BugEyed
Facebook:
https://www.facebook.com/BugEyedRecords
Twitter:
https://twitter.com/BugEyedRecords
Soundcloud:
https://soundcloud.com/bugeyed-records
Website:
http://www.bugeyedrecords.com/