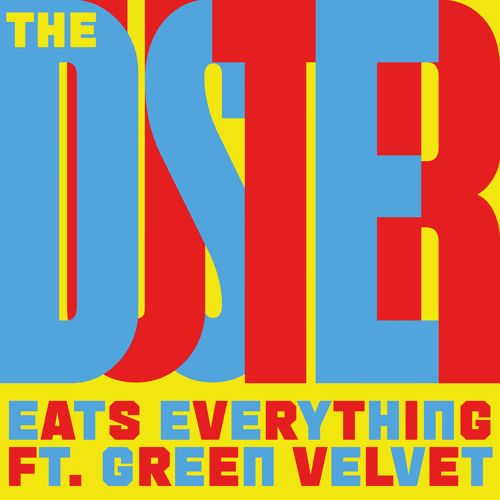 Eats Everything - The Duster feat. Green Velvet
Pete Tong made the new single from Eats Everything his Essential New Tune at Miami's Winter Music Conference.
'The Duster' delivers a rousing and infectious siren call, loaded with the trademark pace and fervour that we've come to expect from Eats Everything and continues an unstoppable streak following the release of his recent fabric 86 compilation and a summer of festival slots and shows around the world.
"I made this record a while ago with the original Nuyorican Soul vocal and sent it to a few people, I gave it to Annie Mac and she absolutely loved it, which gave it a new lease of life so I started playing it again and realised it could a big one. I enlisted the help of my good buddy Green Velvet to redo the vocals and the rest is history…" –Eats
The Duster comes backed with the equally stomping 'Monegros' to round out another undeniably powerhouse release following Eats' club smash 'Dancing (Again!)' featuring Tiga vs Audion on Method White last year, a track that kicked off as Annie Mac's Hottest Record and went onto top the Radio 1 Dance Chart with streaming plays in the millions.
Eats has a packed out summer already that will see him make festival appearances at Parklike, WILD LIFE, Lost & Found, Lost Village, Hideout, Love International, X Festival and many more alongside a number of shows around the globe.
Eats Everything Shows
29/04 – Blue Marlin Dubai – Dubai
30/04 – Oberres presents Eats Everything at Arch – Brighton, UK
14/05 – Extrema Outdoor Belgium day 2 at Kelchterhoef – Belgium
15/05 – Ruis Festival – Venlo, Netherlands
28/05 – Lost Village Festival at Secret Location – UK
28/05 – We Are Festival at Damyns Hall Aerodrome – Upminster, UK
04/06 – The Somerely Tea Party – Hampshire, UK
04/06 – X Festival – Cardiff, UK
05/06 – Cocoon @ World Club Dome, Frankfurt, DE
05/06 – Amsterdam Open Air, Amsterdam, NL
10/06 – Festival of House at Panmure Estate – Angus, UK
11/06 – Wild Life 2016 at Brighton City Airport – Shoreham by Sea, UK
12/06 – Parklife 2016 at Heaton Park – Manchester, UK
26/06 – Hideout Festival 2016 at Zrce Beach – Croatia
29/06 – Love International Festival at Garden Tisno – Croatia
12/08 – SonneMondSterne XX – Day 1 at Bleilochtalsperre – Saalburg, Germany