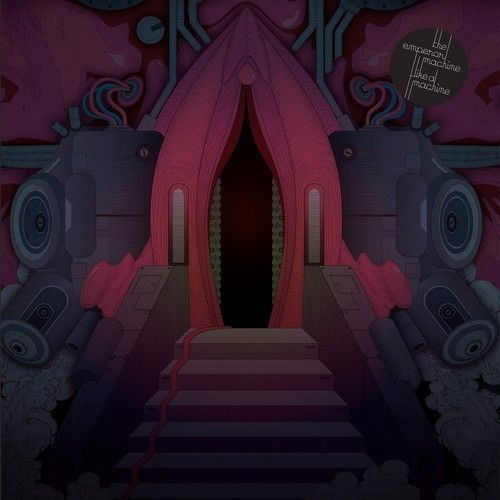 The Emperor Machine – Like a Machine (LP)
Following on from two hugely well received EPs on Southern Fried Records in 2013, the imprint is to release the highly anticipated, next full length offering from electronic explorer, Andy Meecham AKA The Emperor Machine.
Since his last LP as The Emperor Machine, 'Space Beyond The Egg', Meecham has been busy on plenty of other essential projects: as well as appearing on the Boiler Room, the so called 'King of the Weirdigans' has worked with Erol Alkan (on the Future Four project released on Phantasy Sound) and disco king Todd Terje (Todd programmed the System 700 on the 'So.Ma.So' track on the LP) and has been remixed by both Andrew Weatherall and Ewan Pearson.
Meecham however makes it clear that albums are still where his heart is at, as he looks to the release of his fourth LP, "I prefer to make albums as The Emperor Machine. I like to go a bit weirder, which I think you can on an album. I've hooked up with a vocalist on this record and it's brought another dimension to the sound." That added dimension brings a further layer of emotion with an LP that balances beautifully constructed songs with Meecham's much loved electronic audio manipulation.
The album, complete with stunning original art work, kicks off with the fizzing, dirty and indie leaning sonics of 'Theme From Magical Ring' which is captivating from the off. Dramatic and epic in equal measure, the album goes on to include a punky, tortured version of the previously released single/title track before sinking into a dubbed out, guitar licked disco groove awash with shimmering synths and Studio 54 dazzle.
Meecham proves his exceptional range throughout the album thanks to tracks like the kicking, vocal led punk-funk-disco jam that is 'Voices', the sexy, sultry groove of 'Pop The Lid' and insular, broken beat stumbles of the echo drenched 'Let The Bombs Fall' with its richly harmonic vocal refrains and acid twitches.
This is another hugely textured, dynamic and multi-layered ride into the psychedelic sound world of The Emperor Machine that might just be his most complete work yet. With a new live show, a single forthcoming featuring Erol Alkan on remix duties and a special limited vinyl version of the album being released for Record Store Day (plus a deluxe version featuring a previously unreleased album called 'Return Of The Egg') there is much to look forward to from The Emperor Machine.