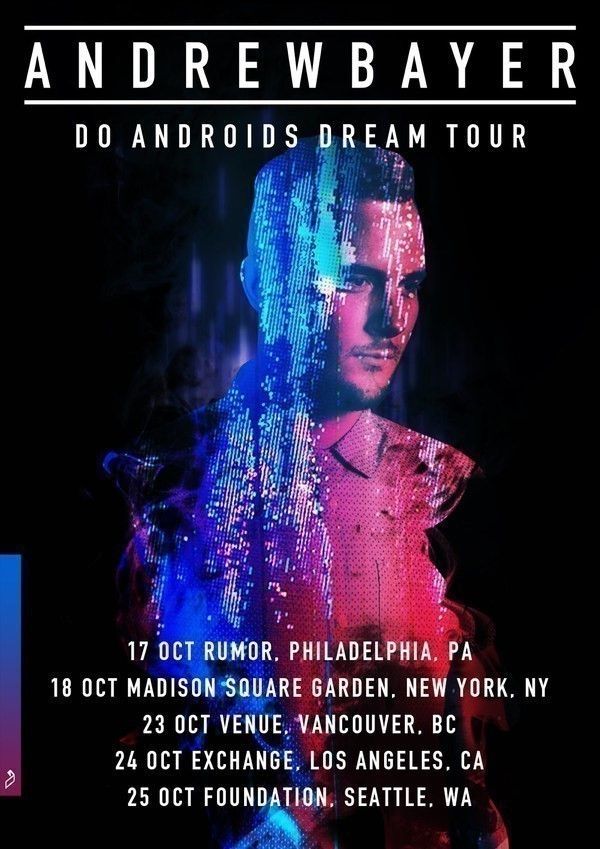 The Enigmatic Andrew Bayer Announces His First Tour Run of North America
Enigmatic, innovative, experimental – Andrew Bayer has long held a reputation as one of Anjunabeats' most multi-faceted talents. From elegant deep house tracks on Anjunadeep ("You"), to the critically acclaimed electronica of his second album 'If It Were You, We'd Never Leave,' through to his recent stream of forward-thinking big room anthems, he remains unique in his ability to fuse the electronic with the emotive – regardless of form or genre.

Yet while his productions have been both prolific and widely respected, Andrew has chosen to restrict himself to rare, one-off DJ performances. As the select few who have enjoyed these can attest, his dedication to detail in his productions clearly comes through in his sets. Each one has offered a unique window into the maverick producer's musical mind, and each one has raised even more excitement for further DJ gigs.
Now, those calls have been answered – At least in part. For the first time, the innovative producer is breaking out of the shadows with a very select run of North America tour dates – including shows at Philadelphia's Rumor, Vancouver's Venue, Los Angeles' Exchange and Foundation in Seattle. The centerpiece of the tour will undoubtedly be his highly anticipated appearance at Madison Square Garden, alongside Above & Beyond at ABGT100.
The selective tour run of headline shows will act as a precursor to a series of brand new productions from Andrew, including the track "Do Androids Dream," all of which will be debuted at the shows themselves.
Will this be the start of more tour dates from the enigmatic artist? Will all this happen again? Only time will tell…

Andrew Bayer 'Do Androids Dream' North American Tour Dates
October 17 Philadelphia, PA @ Rumor
October 18 New York, NY @ Madison Square Garden (ABGT 100)
October 23 Vancouver, BC @ Venue
October 24 Los Angeles, CA @ Exchange
October 25 Seattle, WA @ Foundation