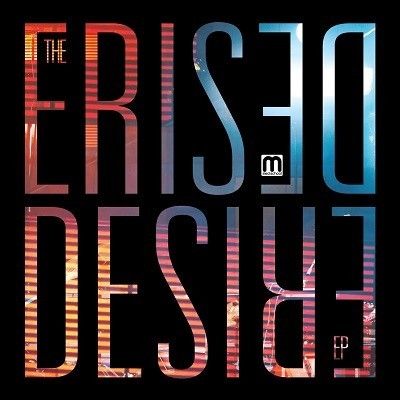 The Erised – The Keys Are In My Hands
Ukrainian six-piece The Erised unveil their first EP, 'Desire', due for release early 2015, via forward-thinking, South London based label Med School.

The band creates elegant electronic timbres led by frontwoman Sofia Sukorukove, whose sublime vocals drive her own pop-oriented solo project Sonya and here deliver the emotive narrative of the music in powerful and absorbing fashion. The band also features two Med School favourites; Detail and Hidden Element, who have both previously featured in the label's renowned 'New Blood' compilations.

Lead track 'Pray' is indicative of the quality and class abundant on the record. Passion-filled lyrics, cleverly crafted hooks, and graceful instrumentation inspire an immediate emotional connection with the story behind the song, driven by Sukhorukova's incredible vocal range.

'A Way To Forget You' exhibits an equally heartfelt tale before 'The Keys Are In My Hand' and closing track 'It's Over' highlight the band's talents within the electronic sphere. Clinical drums and exquisite synths compliment the vocal delivery whilst guitars shimmer in this finely balanced EP.

The band is the latest to sign to Med School, the twisted sister of the irrepressible Hospital Records, home to the likes of London Elektricity, High Contrast, Danny Byrd, Netsky, Camo & Krooked, Nu:Tone and Logistics. Since its conception in 2006, Hospital's little sister has aimed to take people deep into the realms of electronic music, championing emerging talent, and pushing a unique palette of sounds.

There are truly no constraints… from the electronic delicacies of Bop and celestial classical timbres of Keeno, to the deeper-informed tones of Anile, song-writing prowess of Etherwood and the precise engineering of new Australian producer, Royalston; Med School champion all types of forward thinking music.

This debut EP from The Erised certainly represents the label's furthest step into new territory, embodying the abundance of raw talent that this exciting new act possesses.