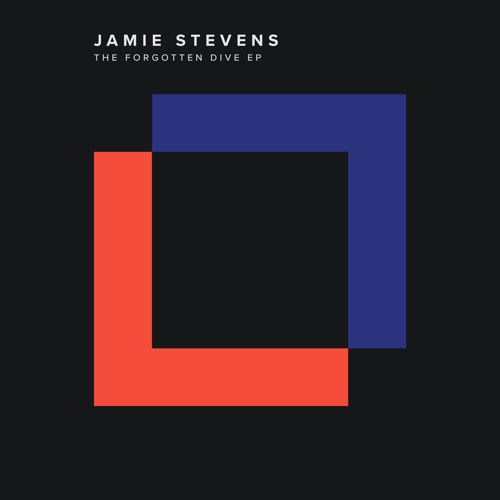 Jamie Stevens - The Forgotten Dive
Following up Cid Inc's Beatport #1 'Abyss' single, Replug Records returns with a brand new EP from Jamie Stevens. The Australian producer has achieved an amazing level of critical and commercial success over the course of his career. As one of his country's most talented and sought after artists he has proven his skill in professional sound design, music scores for film and contemporary electronic music. As the founding member of Infusion, the much-loved Australian live act, he's left his mark around the globe, headlining some of the biggest and most respected clubs including; Fabric (London), Pacha (Buenos Aires), Womb (Tokyo) and festivals such as Glastonbury, Coachella, Roskilde and Creamfields in Moscow, Brazil, UK and Argentina. More recently Jamie's discography has been highlighted by releases on Guy J's Lost & Found and Armadillo imprints, which have lead him back to Replug for his first artist EP entitled 'The Forgotten Dive'.
Spread across three tracks it's the title and showcase piece which gets the journey underway. Commanding kicks and steel drums set the piece in motion, as astral designs and afro rhythms slowly surround the framework. The second act shifts energy further into the subconscious, as the cosmic narrative evolves amidst a haze of wispy atmospherics, percussive clusters and sonic artefacts; ultimately leading to an understated yet charming finale. In the words of the man himself, "Forever obsessed with tribal rhythms, this was a project that went through many incarnations before arriving at this point that traverses the atmosphere of a lost soundtrack and the momentum of an old Tenaglia 12". I spent time on throwing a few curveballs whilst being mindful of not losing focus plus creating a peak that wasn't overbearing."
The EP's second selection 'Creature of Comfort' is more of an esoteric creation. Unique and unpredictable, it showcases a quirkier side of Jamie's studio repertoire as he describes "Stemming from an experimental session one morning in the studio many years ago, this piece, is all about the storytelling of the free-styling lead synth. This is quite different from other pieces I've made in that respect and was a great deal of fun finding all the elements that would support that main character, this serpent-like creature winding its way through the track."
Drawing on a variety of fresh designs and harmonic concepts, the EP is rounded out with 'Waterlight'. On a backbone of punchy beats comes perfectly contoured bass and a vibrant percussive cadence. Subtle yet poignant, a soft atmospheric glow encases the framework as free-flowing harmonics coruscate elegantly before timely chord changes transfer energy into a dramatic finale, as Jamie describes, "A personal exploration of raw, cyclical elements grounding a somewhat parallax field of sonic layers. I wanted to play with a solid, percussive base behind which I could smear a melancholic backdrop. This piece is all about drama and movement."
With forthcoming music on All Day I Dream, 2018 looks to be an incredible year for Jamie Stevens. 'The Forgotten Dive' is an interstellar journey that further cements his place as one of the underground's most creative talents.