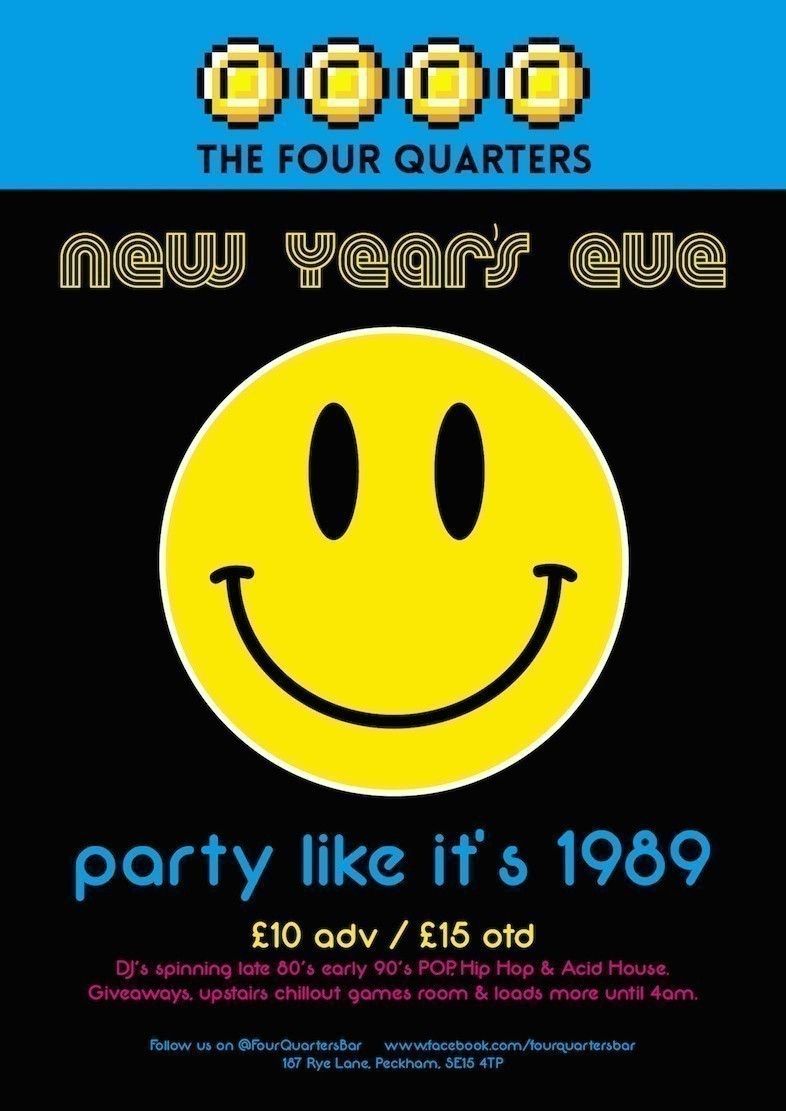 The Four Quarters New Years Eve Party Like It's 1989
Much loved Peckham venue The Four Quarters throws down the gauntlet to London to come and party like it's 1989 as they open the doors for their first New Year's Eve party with a special extended New Year's Eve license until 4am.
The theme is Party like it's 1989, there will be DJ's spinning Acid House, Pop, Rock & Hip Hop from the era, as well as 80's movies on their superb in house large screens and console games in the upstairs chill out space.
Dress to impress as there will be prizes for the best costumes of the night (not compulsary) and loads of giveaways.Think Patrick Bateman, Gordon Gekko, or 1989 Acid House Raver!
It's a bargain at £10 or £15 on the door if any are left!
For all the latest info check out: https://www.facebook.com/fourquartersbar
FEATURING:
4 AM LICENSE
DJ'S SPINNING 80'S ACID HOUSE, POP, ROCK & HIP HOP
80'S MOVIES ON LARGE SCREENS
CONSOLE GAMES IN THE UPSTAIRS CHILL OUT SPACE
PRIZES & GIVEAWAYS FOR THE BEST COSTUME
**THINK** PATRICK BATEMAN / GORDON GEKKO / 89 ACID HOUSE RAVER !