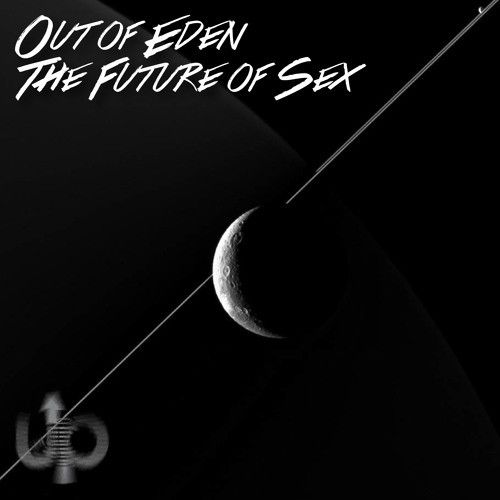 Out of Eden - The Future of Sex
Get Up Recordings brings back Josh Caffe and David Newtron under their new collective, Out of Eden, with "The Future of Sex". The release also includes a remix from Italian duo Hard Ton.
Josh Caffe is no stranger to Get Up Recordings. In 2013 he produced and released "Playing With The Maid" with Batty Bass head honcho Hannah Holland to much success. He is also no stranger to fellow producer David Newtron. Josh and David have previously teamed up on Get Up Recordings with "All Gone" featuring Fi McCluskey and on Batty Bass with "As I Look" and "Let Love Ruin". Josh is a prolific DJ in the London scene, with previous nights at two of East London's most influential sweatboxes, Vogue Fabrics and Dalston Superstore. He currently holds a residency at the brand new night at East Bloc, Night Sheen, co-hosted with Hannah Holland. With regular appearances at festivals such as Glastonbury, Lovebox, Farr Festival, and Summer Rites, he has built a following with his trademark blend of self-assured ghetto-tech, US house, tech-house and deep house. David Newtron (AKA Jeroen David De Pessemier), an acclaimed synthpop musician, has toured the world with his notorious dance band The Subs. He has done remixes for La Roux, Alt J, Chemical Brothers, and Cassius, and has worked with and produced such musicians as Azari & III, Philippe Zdar, Chat Blake, Etienne De Crécy, and Alex Gopher. Once again, the duo has teamed up with London-based singer / songwriter Fi McCluskey, who adds her soulful powerhouse vocals to the mix.
"The Future of Sex" is a Chicago house-inspired track with simple yet effective drums, a catchy bass line, and strategically placed key hits. Josh's signature vocals are laced with the voice of Fi McCluskey to really frame the repeated lyrics "I see colors in my mind, twisted memories deep inside…" The Stripped Mix is a dub version of the original.
The remix on the package comes courtesy of Italian heavy-hitters Hard Ton who describe themselves as a larger than life disco sound with a surprising love of metal, fused together in 2008 from the musical loins of DJ Wawashi and heavy metal singer Max. Sylvester-styled falsettos conjure up memories of smoky dance floors during the heady days of Hi-NRG, which, combined with a contemporary sound of accelerated beats and screaming acid bass lines, shows a nod to the past can result in a slap across the face for the present. Using analogue and vintage gear – from the 303, 606, 707, Oberheim DMX, Korg Monopoly, MS20, Prophet 5 – the music is as organic as synthetic music can be. Their remix stays true to the original yet gets a little deeper and darker with minor key sounds and a little old school with the 808 drum hits.
"The Future of Sex" is a timeless track that will be heard on dance floors well into the future.