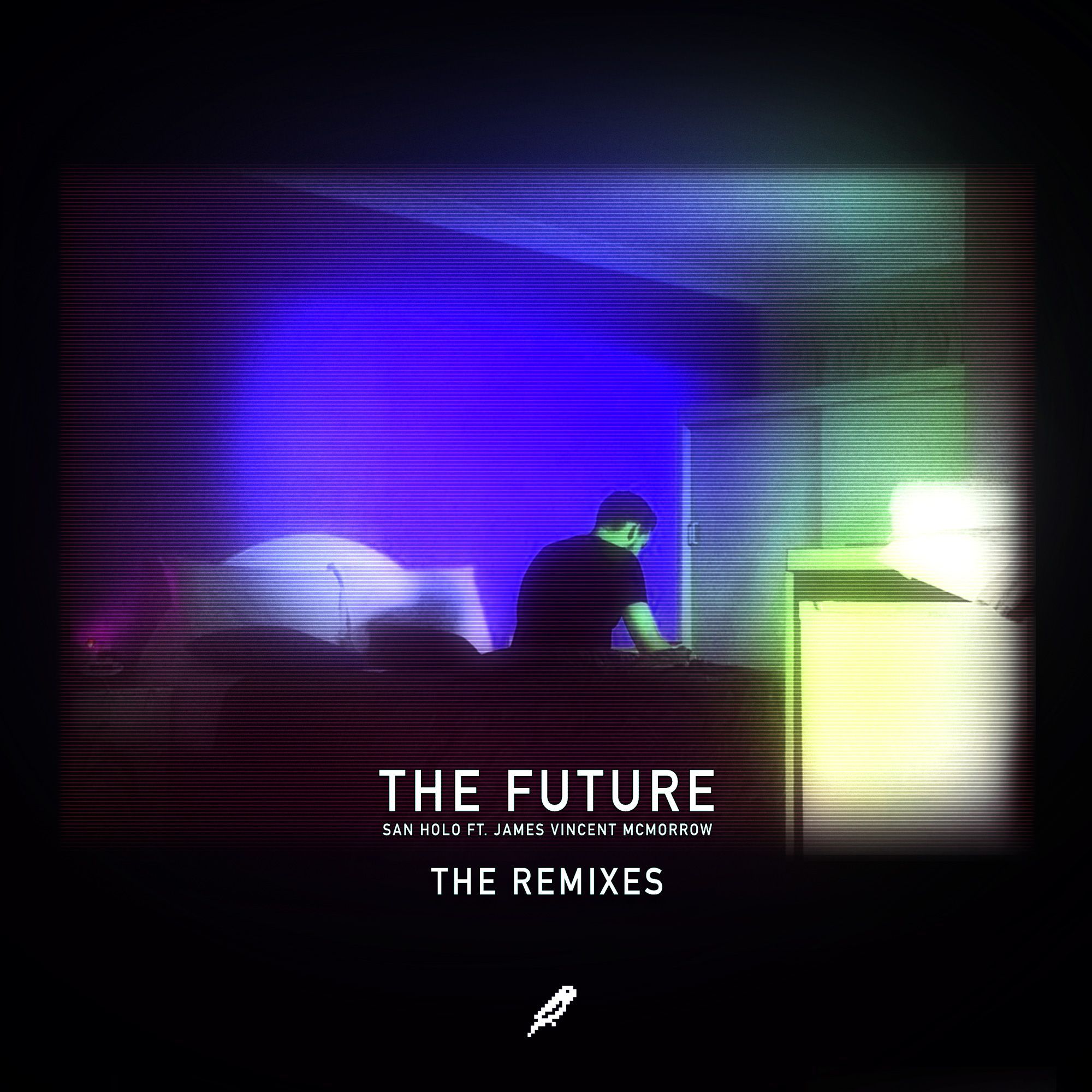 San Holo - The Future (Remixes)
San Holo has announced the remix package for his acclaimed single 'The Future' (ft. James Vincent McMorrow) with thirteen exciting reworks from leading producers including Franky Rizardo, Taska Black, Wingtip, Snavs and Feint.
The first remix to be released will be the Marcioz Remix on 4 August. This will be followed by the Jupe Remix on 8 August, and then the final remix, from Taska Black, will be released on 11 August, along with the full remix pack.
With the remixes drawing on a myriad of dance music genres including bass, house, drum & bass, and even R&B and soul, each reworking takes San Holo's stunning release in a fascinating new direction. See the full track list below.
'The Future' featured the gorgeous vocals of acclaimed Irish singer-songwriter James Vincent McMorrow. 'The Future' was San Holo's follow-up release to his huge hit 'Light'. 'Light' has so far accumulated over 70 million streams on Spotify, making it San Holo's biggest release to date and earning the 26-year-old DJ, Producer and bitbird label boss the reputation as one of the fastest growing talents in electronic music.
'The Future' Remix Package Track List
1. The Future – Taska Black Remix
2. The Future – Autolaser Remix
3. The Future – Jupe Remix
4. The Future – Anomalie Remix
5. The Future – Marcioz Remix
6. The Future – Fytch Remix
7. The Future – Vincent Remix
8. The Future – Snavs Remix
9. The Future – Franky Rizardo Remix
10. The Future – Feint Remix
11. The Future – Wingtip Remix
12. The Future – Andrew Luce Remix
13. The Future – GOSLO Remix
San Holo has recently completed another extensive tour of the U.S., which included sold-out shows in Minneapolis, Los Angeles, San Francisco, San Diego plus Austin's SXSW and BUKU Festival in New Orleans. In June, he played Nashville's Bonnaroo Music Festival and Electric Daisy Carnival Las Vegas. In August, San Holo plays Lollapalooza before launching his brand-new tour across North America this Fall for his debut hard ticket tour. For ticket information please visit http://sanholo.com
FOLLOW SAN HOLO