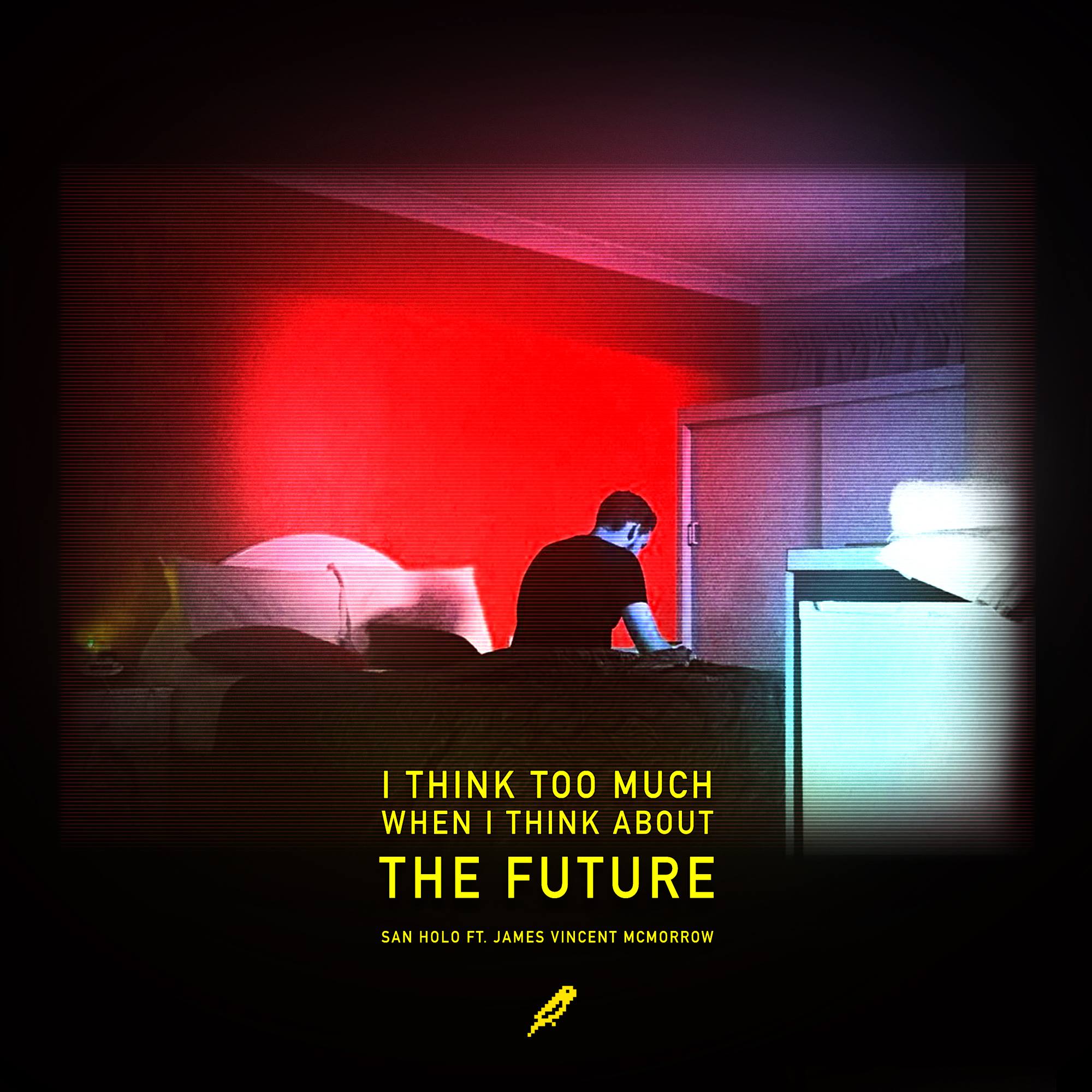 San Holo ft James Vincent McMorrow - The Future
San Holo enlists the gorgeous vocals of acclaimed Irish singer-songwriter James Vincent McMorrow on his latest single 'The Future', released on 30 June 2017.
'The Future' is San Holo's follow-up release to his huge hit 'Light'. 'Light' has so far accumulated over 61 million streams on Spotify, making it San Holo's biggest release to date and earning the 26 year old DJ, Producer and bitbird label boss the reputation as one of the fastest growing talents in electronic music.
'The Future' demonstrates San Holo's impressive ability to produce dreamy electronic music with a unique, futuristic sound. The beautiful, yet haunting vocals of James Vincent McMorrow as he proclaims "I think too much when I think about the future" delivers a truly magical release that will stay with the listener for a long time.
San Holo has recently completed another extensive tour of the U.S., which included sold-out shows in Minneapolis, Los Angeles, San Francisco, San Diego, Austin's SXSW and BUKU Festival in New Orleans. In June, he played Nashville's Bonnaroo Music Festival and Electric Daisy Carnival Las Vegas. In August, San Holo will perform at Lollapalooza. For ticket information please visit http://sanholo.com
ABOUT SAN HOLO
San Holo is dubbed the fastest growing talent in electronic music – a title that seems all the more fitting with every new release. San Holo (Sander van Dijck) is a musician, composer, DJ and record producer from the Netherlands. His first remix (The Next Episode by Dr. Dre) gained more than 130 million views on YouTube and cemented his name on the music map. This success was followed by various other remixes in his 'Don't Touch The Classics' series (Outkast, Nelly, Will Smith) that also gained millions and millions of plays. San Holo released his Cosmos EP in September 2014, quickly garnering a massive Soundcloud following and drawing the attention of major tastemakers and curators such as Skrillex and Diplo. He then followed with the Victory EP release in May 2015, New Sky EP in March 2016 and the release of 'Light' late 2016.
'Light' has gone on to accumulate over 61 million streams on Spotify and has established itself as San's biggest single to date. The song immediately became an international success upon release late last year, while also securing San's debut on the Billboard Dance/Electronic charts and spent seven consecutive weeks as #1 on Sirius BPM, firmly supplanting him as an international name in the trap and bass world. San draws in over 3 million monthly listeners on Spotify, where his song was also recently featured on the monster playlist Today's Top Hits. In March, San Holo delivered a 60 minute guest mix for BBC Radio 1 Diplo & Friends and in April, he delivered a second mix for Annie Nightingale's Radio 1 show.
ABOUT JAMES VINCENT MCMORROW
Acclaimed Irish singer-songwriter James Vincent McMorrow released the platinum-selling album 'Early In The Morning' in 2010. This was followed by 'Post Tropical', which was nominated for the Choice Music Prize and lead to sold-out worldwide shows. In 2016, James Vincent McMorrow surpassed 100 million streams and collaborated with Kygo. He releases his new album 'We Move' in September.
FOLLOW SAN HOLO