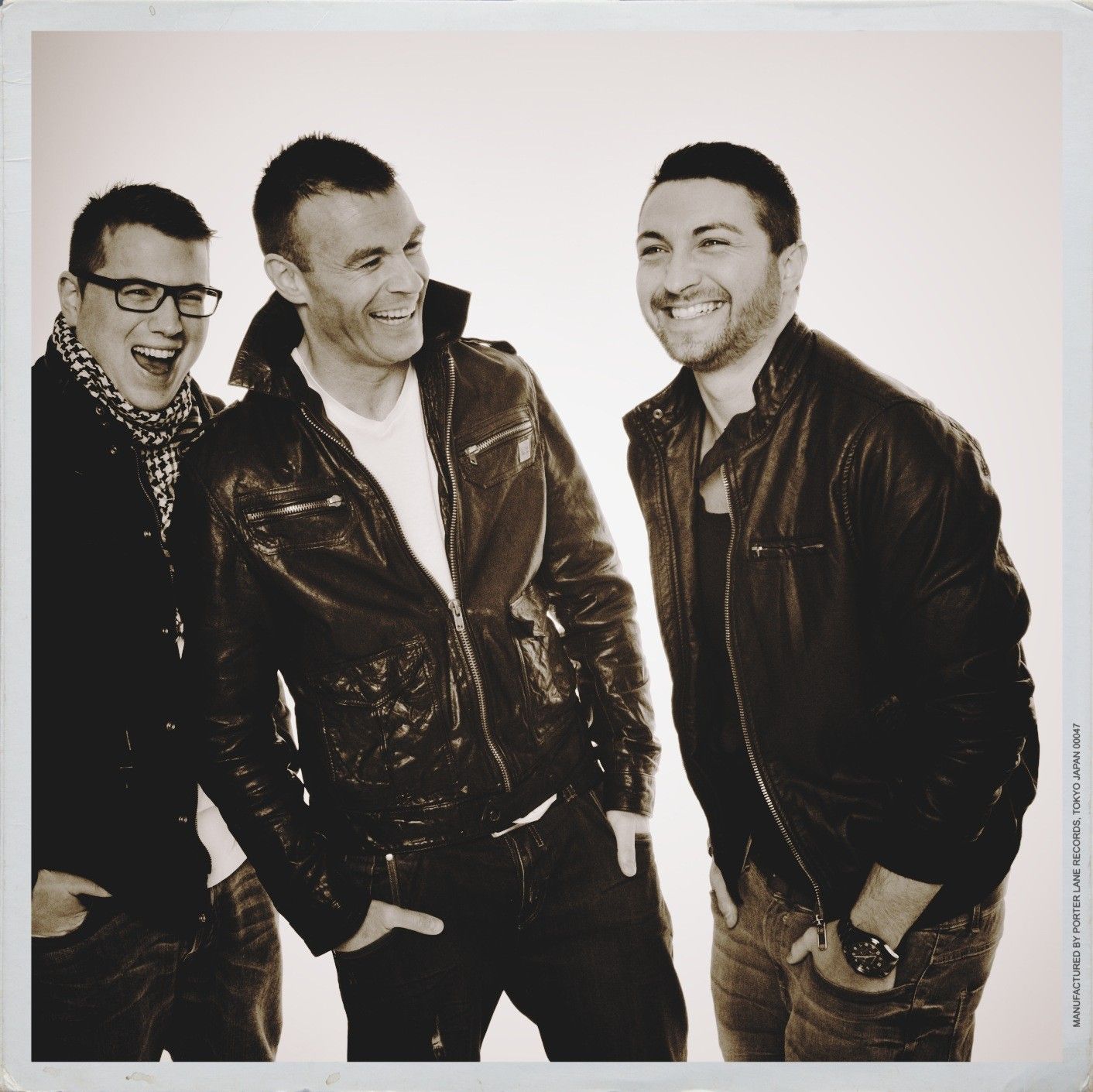 The Futuristic Polar Bears don't aim to please, they aim to Polarize
They've only just finished tidying up the Polar Bear lair following the havoc that was caused after unleashing the Thundergod; you could forgive them for having a bit of a breather but no – the Arctic trio are back and this time, they've brought science along for a ride.
In Physics, to Polarize means to "restrict the vibrations of a transverse wave, wholly or partially to one direction" – confused? Yeah, we were too. Thankfully, in the world of the Futuristic Polar Bears, it means something completely different. With support from the likes of Michael Woods, Laidback Luke, Eddie Halliwell, D.O.D, Danny Howard and Judge Jules, it seems that in this instance, music has triumphed over science and Polarize does exactly what it was supposed to: rein beautiful chaos from sound systems large and small onto dance floors the world over.
Released on Canada's premier electronic music label, Provoke, the Futuristic Polar Bears have stayed true to their recent run of high-end productions with Polarize and have truly cemented their reputation as the producers to keep all eyes on moving forwards into 2014.
To buy:
http://www.beatport.com/track/polarize-original-mix/4816873
Check out a teaser:
http://soundcloud.com/futuristicpolarbears/futuristic-polar-bears


Need more Polar Bear action? We don't blame you – go ahead and wrap your ears around their latest promo mix and feel the audio warmth flood in. Packed with tunes from the likes of Marco V, This is perfect weekend fodder and as an extra bonus, it's FREE to download…. Enjoy 😉
To download:
https://soundcloud.com/futuristicpolarbears/futuristic-polar-bears-1
Tracklist

1. Steve Aoki & Rune RK feat. RAS – Bring You To Life (Transcend)
2. TT, Jewelz & Scott Sparks vs Wippenberg vs Borgore – Wild Truffle Pong (Ken Loi Edit)
3. Funkagenda vs Don Diablo – Rock your Astana (Futuristic Polar Bears Mashup)
4. Lets Jack Underground (Kryder Bootleg)
5. Chuckie, Dzeko & Torres – Down To This (HIIO Remix)
6. Thomas Gold, Kaelyn Behr – Remember
7. Marco V – Sunset BLVD
8. Michael Calfan – Falcon
9. Jason Herd & The Stafford Brothers feat Sherry St. Germain – Wicked Child
10. Danny Howard & Futuristic Polar Bears – Thundergod
11. Kimi Out of heaven (Kryder Bootleg)
12. Dyro – Go Down
13. Ashley Wallbridge – Africa
14. Michael Woods – The Pit