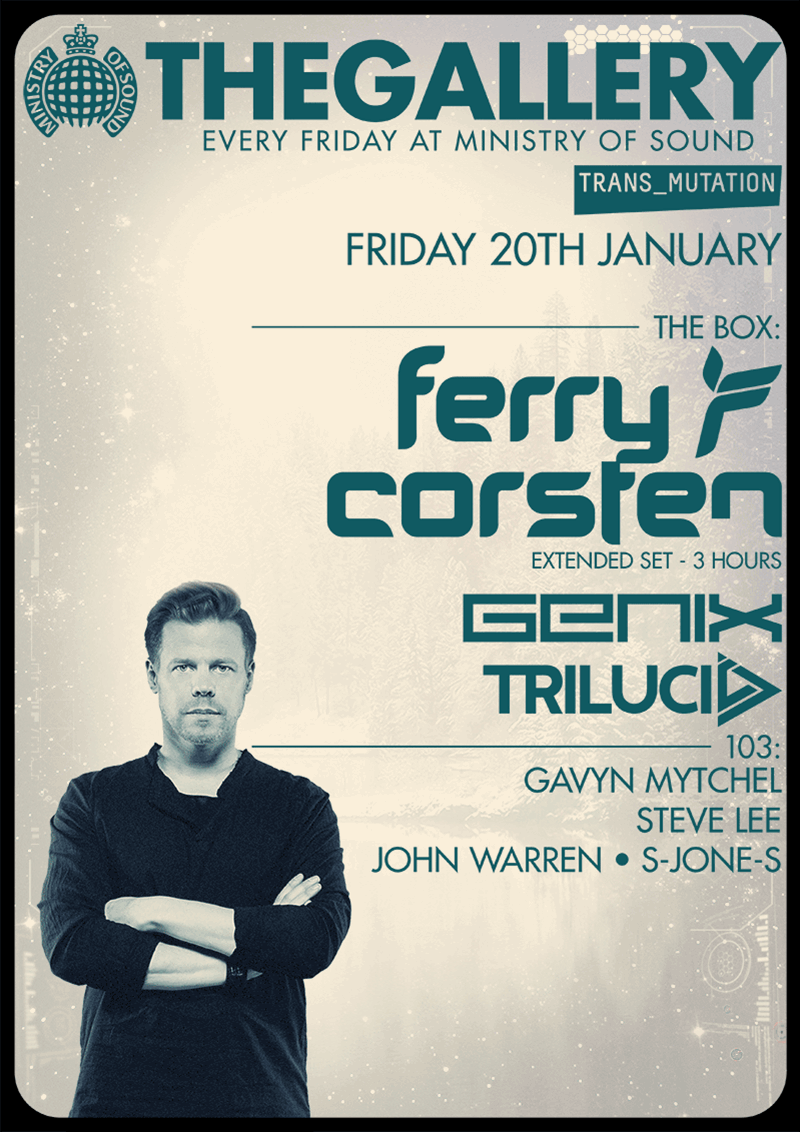 The Gallery: Ferry Corsten
A warm welcome for Ferry Corsten, who having performed in London a few weeks back under revered alias 'GOURYELLA' – moves on from Brixton Academy to Ministry for his first Gallery show in eighteen months.
Ferry's spiritual abode in London by way of a prized association with the night, an especially prepared and extended 3 hour set is sure to showcase that aforementioned vintage Trance. That's 'Ligaya' and the 1999 remix of Binary Finary for example, not forgetting Corsten's uplifting sounds in general which always have The Gallery hitting it hardd. A night not to be missed here, for the homecoming of one of electronic music's finest ambassadors.
Fri 20 Jan 2017 10:30pm — 6am
The Box
Ferry Corsten
Genix
Trilucid
103
Gavyn Mytchel
Steve Lee
John Warren
S-Jone-S
Baby Box
To Be Announced
The Loft