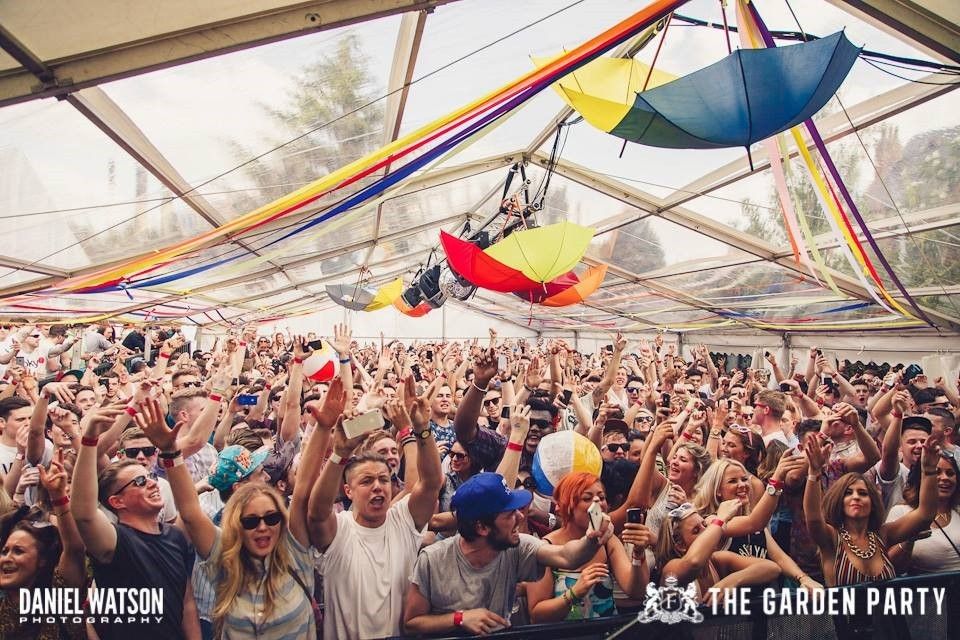 The Garden Party – Part 1 + 2
For the tenth year running, The Garden Party will be bringing you another season of incredible line-ups, mouth-watering food and cosy cocktail bars at The Faversham Hotel.

For the first installment of this year's series, The Garden Party will play host to Dixon, who has not only spearheaded one of the most influential record labels in recent years but also managed to top Resident Advisor's DJ of the year chart this year for the third year running.

Joining him on the bill is Midland, who returns after making barn-storming appearance at last year's series as well as Axel Boman, who will be showcasing his breezy, melodic house on the terrace. Butter Side Up and mono_cult residents Matt Long and Brad Mercer are also at hand to keep the party moving until the early hours.

Part two of The Garden Party will be headlined by a duo responsible for consistently putting out high quality material, whether it be on Will Saul's AUS Music or their own 17 Steps label – it's Dusky. They'll be joined by a man who is literally 'jack of all trades', it's Jackmaster, with his seamless and ever-entertaining blend of disco, house, techno and all things in between. Garden Party regulars, PBR Streetgang return alongside People Get Real, Grainger and Leeds collective, Deep Fever.
PART 1 – SUNDAY 4TH MAY

1pm-4am
The Faversham, Leeds

LINE-UP:

Dixon
Midland
Axel Boman
People Get Real
Matt Long
Brad Mercer
The Sonic Emporium
Christian Maiden
Butter Side Up

Tickets for Part 1 –> http://bit.ly/1vE70Wt

PART 2 – SUNDAY 24TH MAY

1pm-4am
The Faversham, Leeds

LINE-UP:
Dusky
Jackmaster
PBR Streetgang
People Get Real
Matt Long
Brad Mercer
Grainger
Christian Maiden
Deep Fever

Tickets for Part 2 –> http://bit.ly/198k8sB