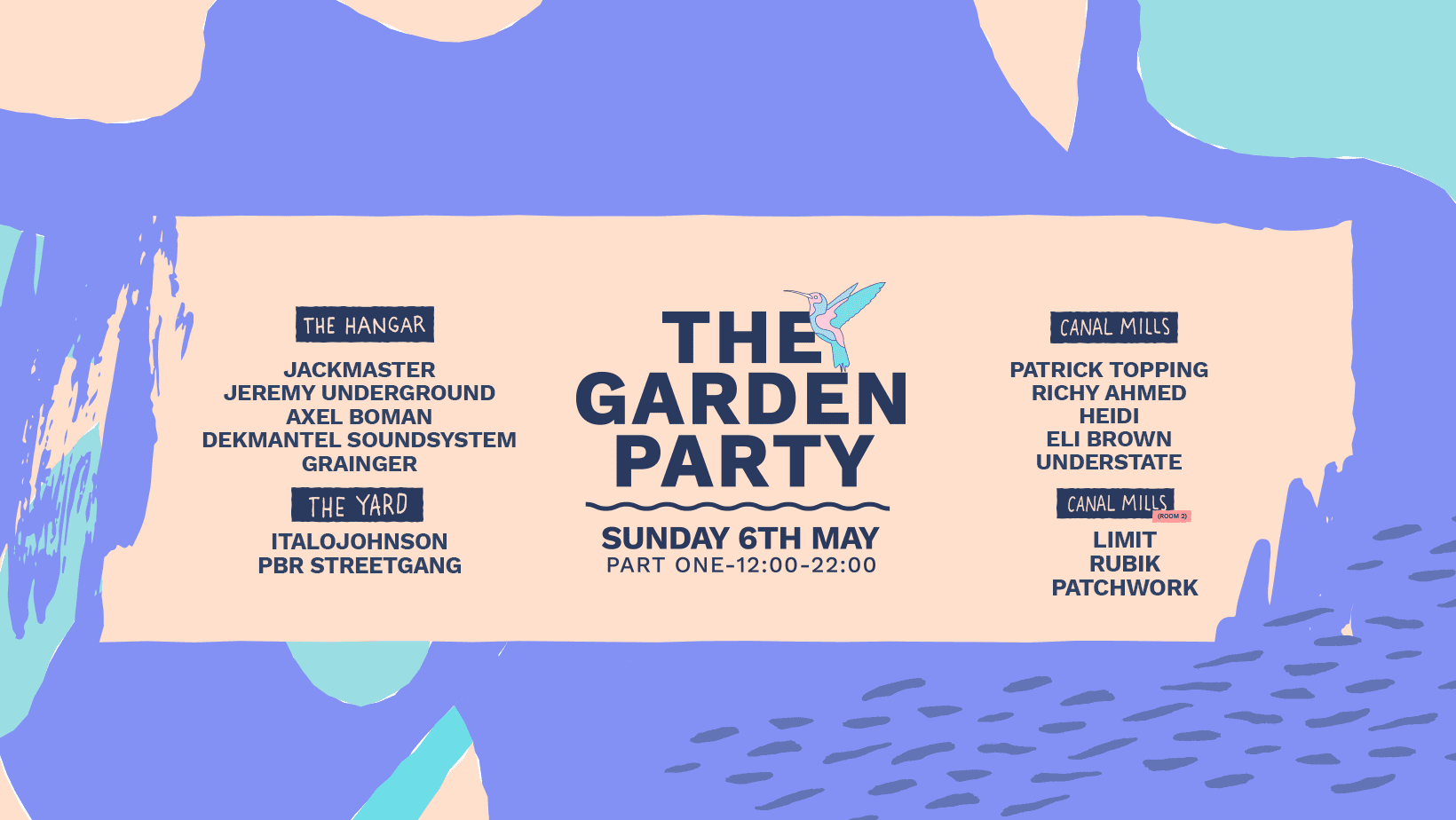 The Garden Party – Part 1 – Canal Mills
This year The Garden Party celebrates its 13th year with 5 areas of music, drink and food at Canal Mills on Sunday 6th May.
The first party of the year will once again take over Canal Mills' unique industrial outdoor space, The Hangar. Having been voted #2 in the RA Top 100 in 2016, Jackmaster could not be better placed to head up proceedings, and with the likes of Jeremy Underground, Axel Boman, Dekmantel Soundsystem and Garden Party regular Grainger, this year's first session is sure to be a hit.
In the main room, the world-touring Patrick Topping will be gracing the stage. Having had his productions heavily championed by BBC Radio 1 hosts Pete Tong and Annie Mac, Topping is no stranger to success.
Joining him will be Hot Creations mainstay, Richy Ahmed, keeping the crowds warm before Heidi, Eli Brown and Understate continue to provide soundtrack to this big event.
As always, The Yard outside will play host to some of the hottest and most exciting talent about at the moment in the form of the secretive trio ItaloJohnson and local duo PBR Streetgang.
Having kept the party going on NYE, Limit are back to lead the way in the intimate Room 2. The room will also be home to fresh local club partners in the form of the promising talent Rubik and Patchwork.
To keep the atmosphere alive, The Garden Party will also be featuring areas of street food, cocktails and chilling out, to ensure maximum energy for the whole event.
Tickets on sale 9am Wednsday 31st Jan.