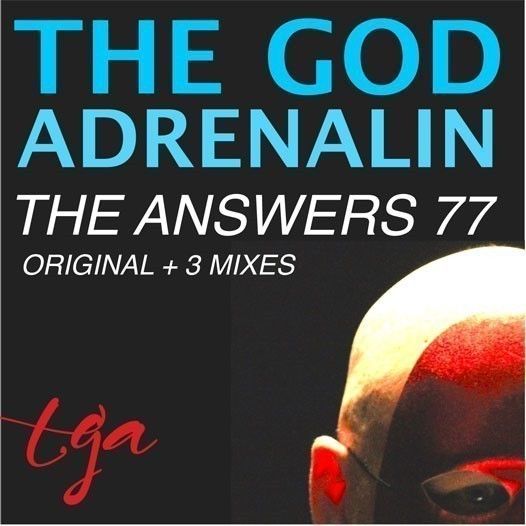 The God Adrenalin – The Answers 77
A hitched Jeep trek in the wilderness of East Africa – away from vibrating phones and junk mail saw this contender for 'the best new clutch of songs award' rediscover the juices that fuel the tune engine.
It all kicked off with a song about hyenas and wildebeest. The pistol fires with debut single 'The Answers 77' a tongue in cheek hybrid philosophical rant on snippets of every day life viewed from the perspective of a man in a maska man who spent his formative years signed to Warners, One Little Indian and Virgin to name but a few.
Fast forward to now – and with an eclectic team of vocalists and producers, and songs that tackle life, love, death, money, confusion, politics, materialism, sex, globalization. and snakes. The God Adrenalin project is here.
From D minor to Dumper Truck and back to D major, the man has got it bad for invading the prevailing soundscape filling the clubs and radio waves. All wrapped up in wordplay and "Acoustitronic" clothing. TGA's initial offering grooves with a self-confident swagger we wait and wonder if he has the answer to 'the question that is life's quiz!"