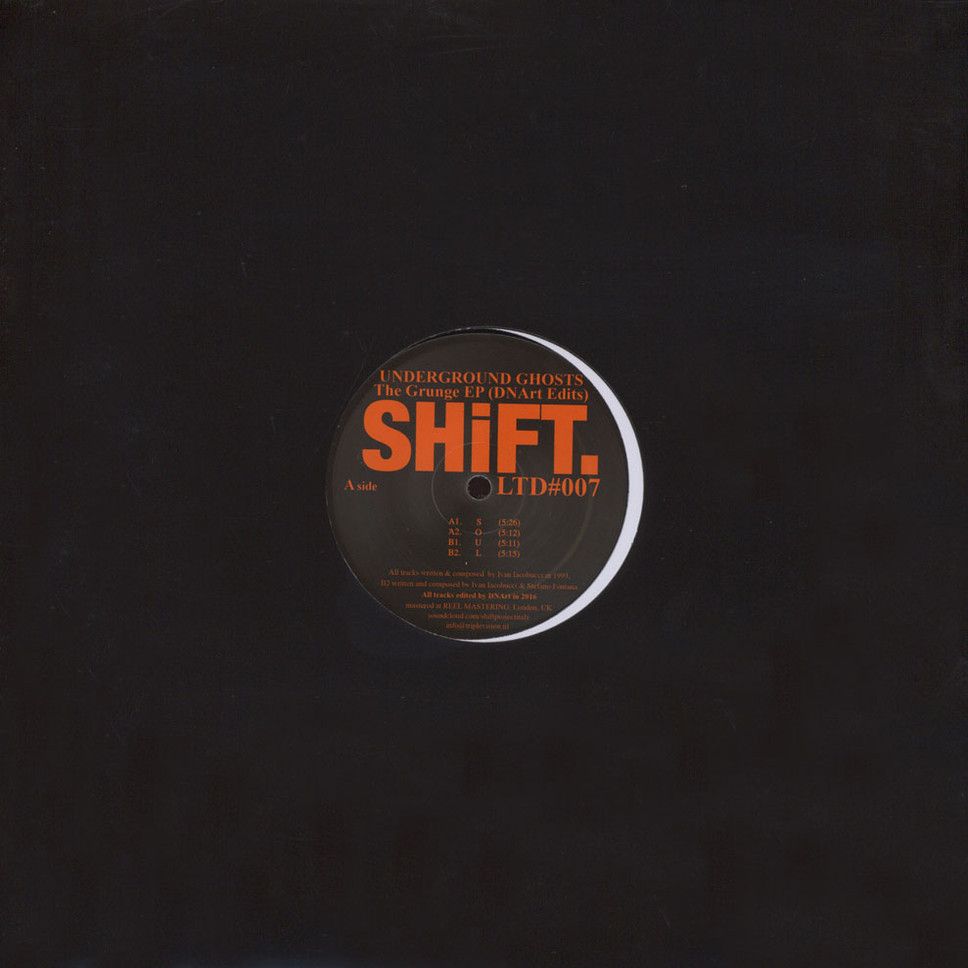 Underground Ghosts - The Grunge EP
Italy's Shift LTD drop their 7th release, a vinyl only affair with 4 low cuts that simply ooze what this label is all about.
Four great tracks that it were produced in the 1993 from Mr. Ivan Iacobucci.
The production duo, ( Twins in fact! ) of DNArt step up alongside Underground Ghosts to present 4 delicious slices of bumping beats along side soulful melodies as part of the Grunge EP.
The track S opens up the EP with swing and soft, deep and inviting dynamic that allows this track to ease you into its feel good vibe. Following this up we pick up the pace with a more UKG flavoured O , a track that carries a Rhodes driven melody again softening the crisp hats and creating that warm and fuzzy feeling.
Next U lends itself to the dance floor vibes of O with low swung beat teasing the groove in as the melodics intricately progress. Finishing the EP we have L and this is by far the deepest track on the ep, primed and ready for those hot and sweat summer nights.
DNArt's soul is on full display here for Shift LTD in this tight collection of dance floor heat.