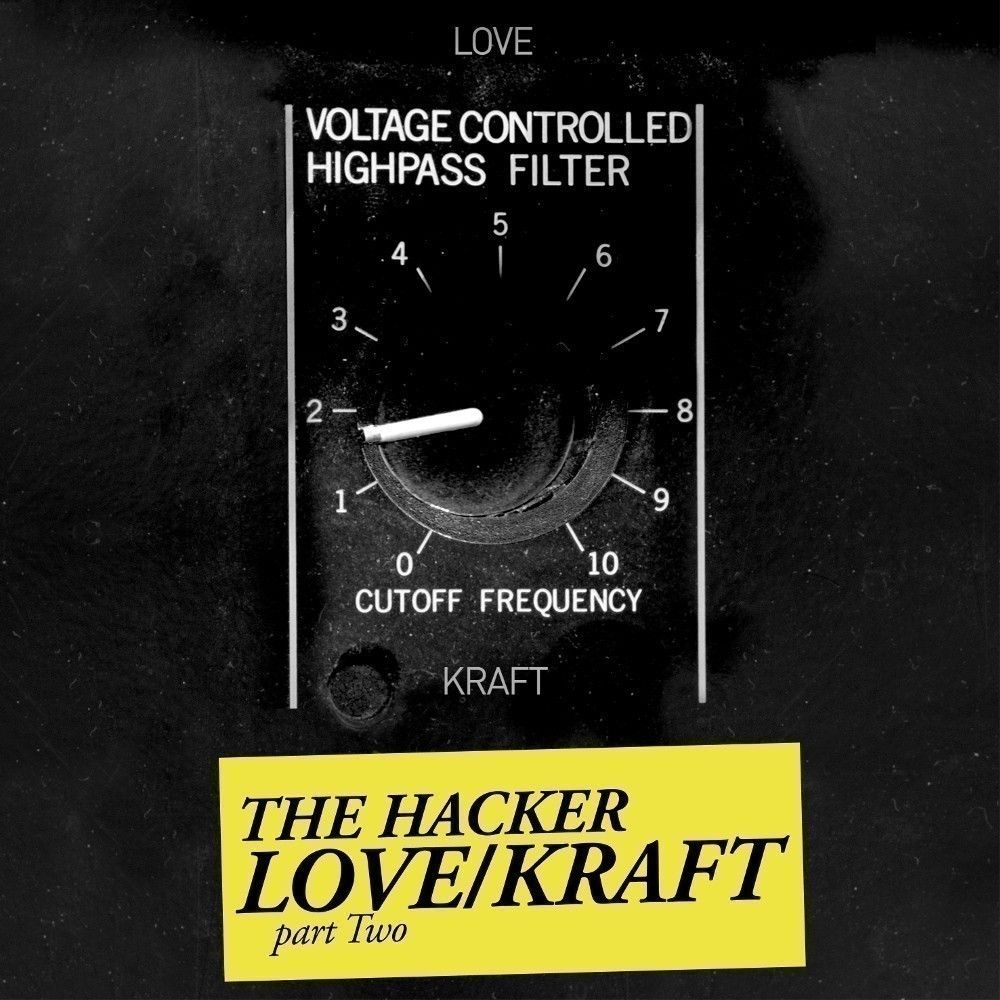 The Hacker – Love / Kraft Part 2
After the release of Part 1 back in April comes this, Part 2 of The Hacker's latest album, Love/Kraft. Alongside the digital release of this second chapter of the LP, a selection of tracks from both halves will be pressed to a special, limited edition double vinyl 12″ for release on the same day.
The Hacker needs little introduction, being a long established sonic experimenter who has released seminal albums with Miss Kittin as well as countless solo EPs on labels like Turbo, Tigersushi, Infine and Gigolo over the course of the last 15 years plus.
Opening the EP is 'Jalousy', a spritely electro-tech track with classic cowbell pings, whip lashing snares and feel good retro-future melodies. 'Tenebra' (featuring Michael Zodorozny from Crash Course in Science) is a more jagged and punky affair with aloof vocals, slithering synths and dark malice in the snaking basslines.
The title track takes a trip to the outer regions of our galaxy with lots of echoing and thin synth lines, acid twitches and swirling ambient pads as well as a glut of malfunctioning machines. It's perfectly otherworldly electronic music made from steely metallic parts.
'Jupiter Skyline' takes a trip into richly melodic territory, with lots of colourful and emotive chord action and skyward intentions, whilst 'Past & Future' is almost hymnal in its alien, prickly, somberness. 'You' is the most uplifting track here, with tons of Todd Terje disco vibes and piping arps all making for a joyous listen, then closer 'Sommeil/Solitude' brings us back down to earth with more wistful pads, pixelated synth work and generally throwback electro vibes.
Much like the first half, Part 2 of Love/Kraft is an emotional and accomplished journey through a diverse array of sounds, all finished off with The Hacker's inimitable production prowess.