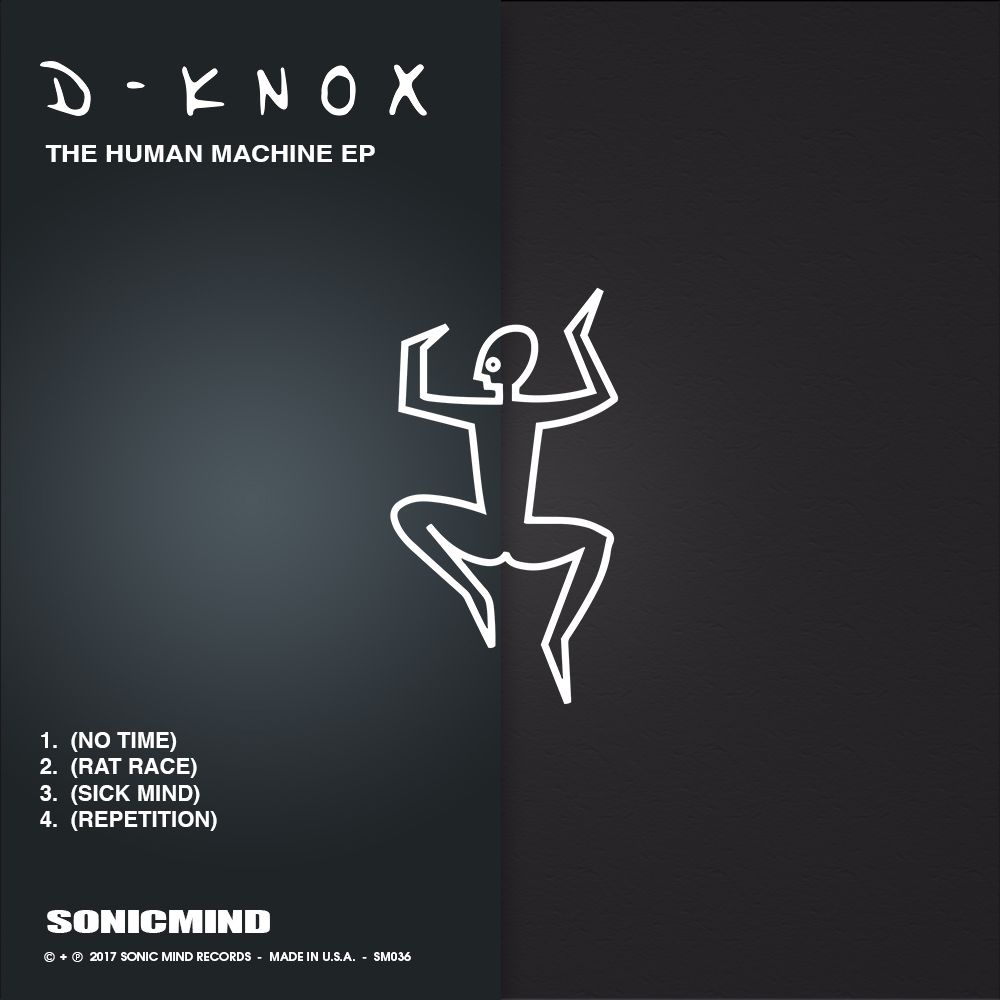 D-Knox - The Human Machine EP
After a production hiatus of over a year, the legendary D-Knox returns and it was well worth the wait.
For those not in the know, D-Knox (Donnell Knox) grew up in Kalamazoo, a city halfway between Detroit and Chicago, which offers a strong bearing on the musical direction he's taken over the past 20+ years. Founder of Sonic Mind Records, he is an integral member of Techno's history, delivering funk-laden grooves, deep Detroit or hard-hitting Techno since his debut on fellow Kalamazoo label, Black Nation (founded by Donnell's cousin Jay Denham), as well as Magic Trax, Elypsia, Morbid and various others, where he found an outlet for his driving rhythms. Over the years he has gathered a following for his music both at home in the US and overseas. Now residing in Warsaw, Poland his sound continues to develop, as his passion never wavers.
His new EP titled 'The Human Machine' could describe D-Knox himself and his perpetual love of electronic music. It features four stunning tracks that bridge the house-techno gap, while his musical youth spent learning piano and drums before discovering dance music back in the early '80s continues to be evident. From 'No Time', which sweeps in with intricate layers of epic chords, cut-up vocal and expressive melody, via 'Rat Race' with its tough yet funky groove, before the shimmering depths of 'Sick Mind' and onto 'Repetition' whose melancholic opening launches into a driving dancefloor workout, we're left in no doubt that D-Knox is still an expert in his field.
D-Knox 'The Human Machine EP' is released 25 September on 12" vinyl and digitally.