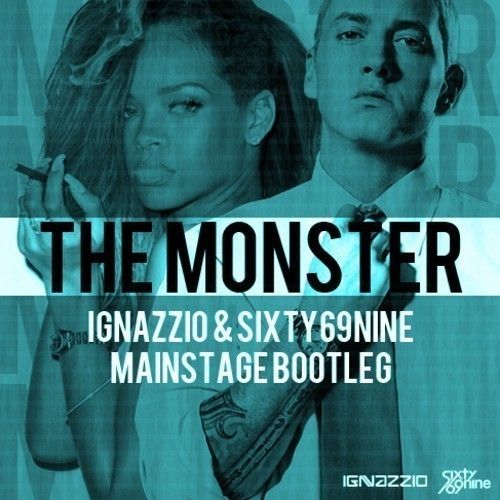 The Ignazzio & Sixty69nine – The Monster
Production pair Ignazzio and Sixty69nine have been churning out a library of main stage anthems over the last year and to wrap up 2013 the duo have taken hold of Eminem and Rihanna's smash hit 'The Monster' and given it a full blooded EDM rework that's tailor made for those peak hour moments.
Hot off the back of the success of 'Hell Yeah' the team continue their unstoppable form with this perfectly produced rework that borrows the insanely catchy vocal riffs from the original and injects a super dose of big room attitude that the duo are renowned for. Complete with a foray of huge synths, driving kick drums and ferocious percussion licks, the reliable skills of Ignazzio and Sixty69nine once again once again result in a club banger that'll be doing the damage around the world's top dance spots.
Up for free download on Soundcloud, be sure to grab this perfect early Christmas present from two of Europe's finest up and coming producers in the electronic music game. With 2014 shaping up to be their best yet, you can expect to see these guys back in the new year with a line of international shows, massive original releases and no doubt more of their hugely popular bootlegs.
Check out the artists online:
Sixty69nine
www.sixty69nine.be
www.facebook.com/official.sixty69nine
www.twitter.com/sixty69nine_dj
www.soundcloud.com/sixty69nine
Ignazzio
www.facebook.com/pages/Ignazzio/24757867185
www.twitter.com/ignazziomusic