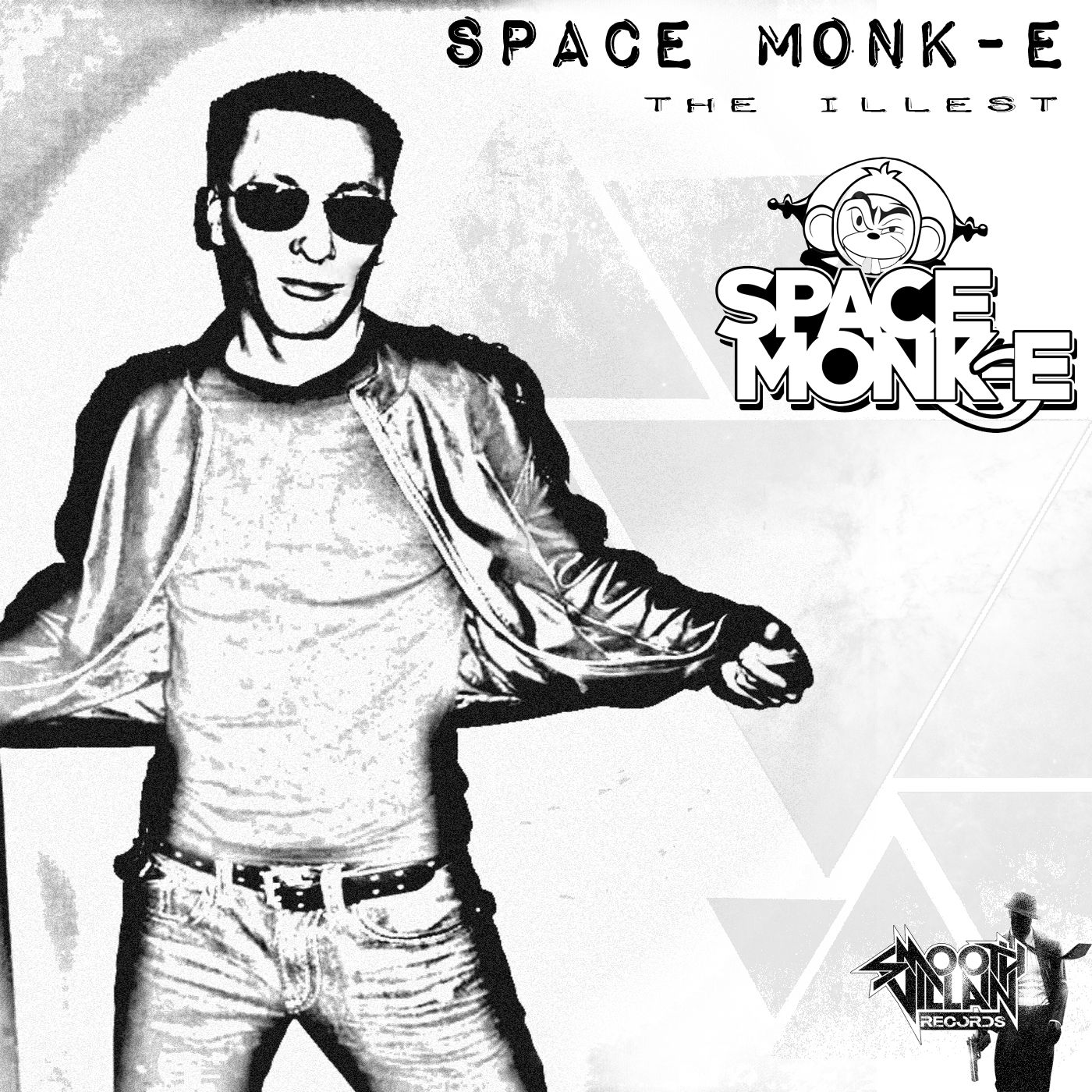 Space Monk-E - The Illest
Space Monk-E is a name that is hot on everyone's lips in the US east coast scene, thanks to his 'booty movin' productions – securing his place as one of Dance music's fastest rising stars. Responsible for hits such as: 'Static', 'Burn', 'E Everybody', 'Snake Charmer' and 'The Come Up', Space Monk-E's Hard Electro to booty-shaking bass style has been pleasing crowds wherever he spins – securing his place as one of the scene's most in demand DJs. Holding down residencies at some of NYC's legendary venues including: Limelight, Tunnel and Original EXIT, Space Monk-E has been supporting international stars such as: TJR, DJ Funk, Frankie Bones, Bad Boy Bill and Rob Gee – an achievement many aspiring DJs can only dream.
After a busy schedule locked in the studio, Space Monk-E is back with yet another production masterpiece, coming in the form of 'The Illest'. This four-track EP perfectly showcases Space Monk-E's unique and versatile production skills as he has crafted a wide range of Electro and Dubstep influenced thrillers – 'The Illest', 'Honey Comb', 'Ice Cold' and 'Uh-Oh'. Full of energy, dirty synths, heavy beats and deep bass-lines, 'The Illest' EP certainly lives up to Space Monk-E's name; sure to rock festivals and clubs around the globe.
'The Illest' will see Space Monk-E return to his very own imprint Smooth Villain Records. A platform dedicated to releasing Space Monk-E's own productions and supporting upcoming talent, Smooth Villain Records has proved itself as a fastest emerging label and already boasts an impressive roster including artists such as: GenRx, Murmur, Kairo, Vinny Vega, Jack The Sipper, DeadRomeo and Jennifer Haley. 2016 is already shaping to be an action packed year for Space Monk-E as his mission to international stardom shows no sign of slowing down any time soon.
Available On Beatport
https://pro.beatport.com/release/the-illest/1738990
Space Monk-E Online
https://www.facebook.com/djspacemonke
https://twitter.com/PJSpaceMonkE
https://soundcloud.com/space-monk-e
Smooth Villain Records Online
http://www.smoothvillain.com
https://www.facebook.com/smoothvillainrecords
https://soundcloud.com/smooth-villain-record