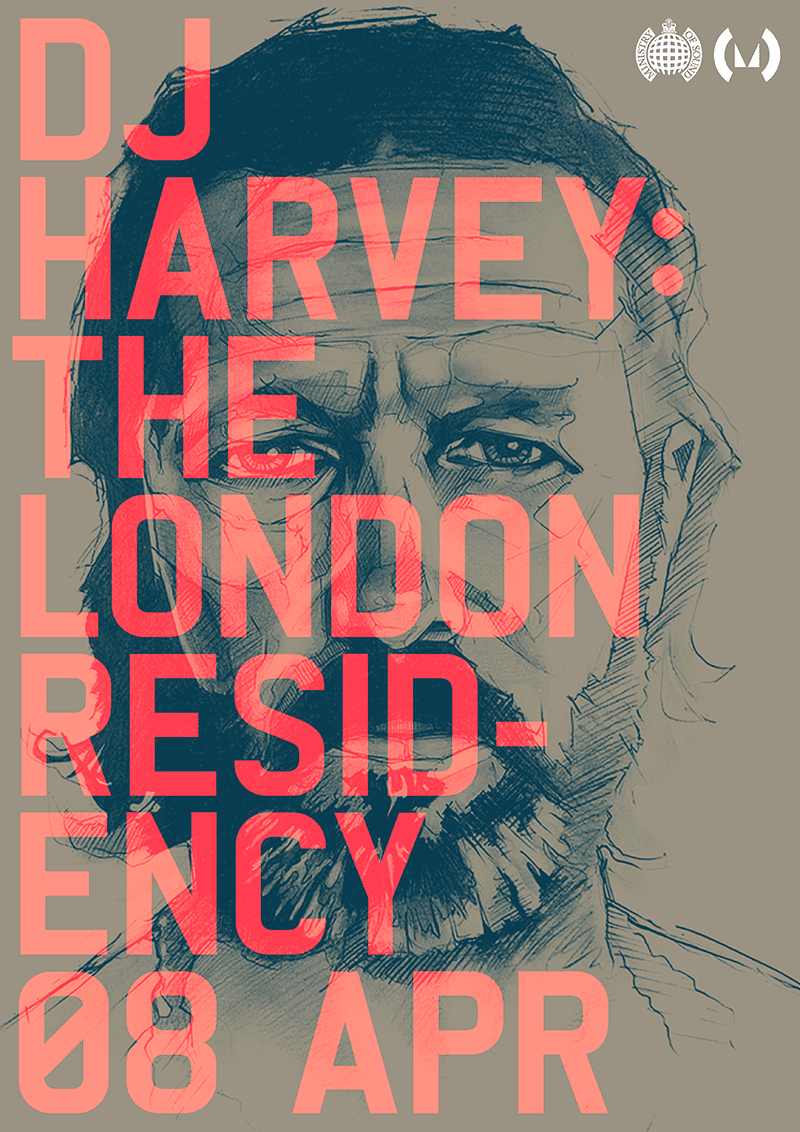 The legendary DJ Harvey confirms exclusive Ministry of Sound residency…
Ministry of Sound are very excited to announce a four date residency from the one and only, legendary DJ Harvey. Following his triumphant return in 2016, Harvey will not only be playing all night long in 'the box' but will be curating the line-up for the entire club and providing guest DJ's to compliment his creative approach. Harvey's relationship with Ministry of Sound spans 25 years as an original resident at the club's inception, then the subsequent release of his seminal Late Night Sessions compilation.
The club are eagerly anticipating the dance floor magic that Harvey alone can conjure. Discerning clubbers of every persuasion will be able to experience this on April 8th and subsequent dates will follow in Summer, Autumn and Winter – forming Harvey's exclusive London/UK DJ dates.
DJ HARVEY CONFIRMS FOUR EXCLUSIVE SHOWS AT MINISTRY OF SOUND IN 2017
The first 'all night long' show will take place on April 8th, with three further nights to follow in Summer, Autumn and Winter
Saturday 8th April 2017
11pm – 6am
Ministry of Sound, London
For more info and tickets for the first show, please visit:
https://goo.gl/5YZMMt