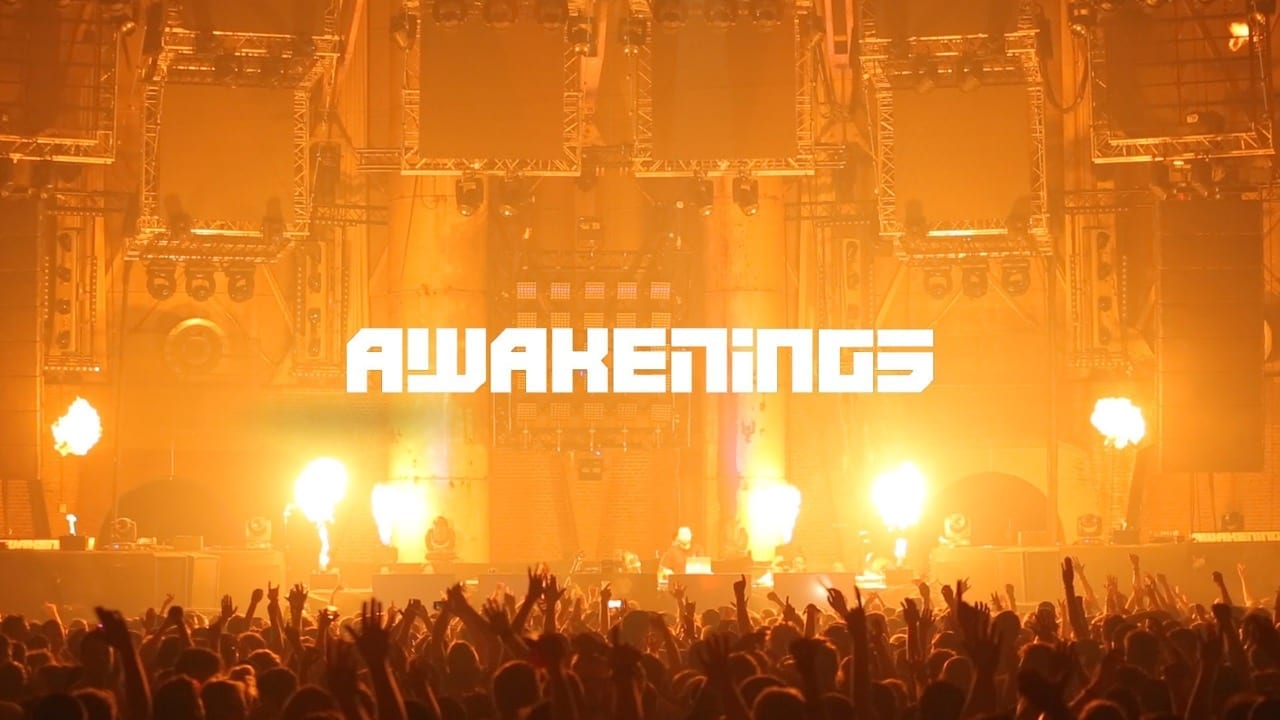 Awakenings Fans Compile Top 20 Techno Tracks of all time ahead of 20th Anniversary
Jeff Mills heads the Awakenings Top 20 of all times with The Bells. The hit list, with a total of no fewer than 1000 tracks, has been put together on the basis of 16,000 votes by fans of techno in general and of Awakenings in particular. Awakenings had called on the fans to vote because of the 20th anniversary of the largest and best-known techno festival in the world. Fans from 88 countries responded to this summons.
The Bells by Jeff Mills dates from 2006 and can be found on the album Blue Potential. Mills, who some consider one of the best techno DJs in the world, released the album in collaboration with the Montpellier Philharmonic Orchestra. The second place in the chart is occupied by Ben Klock with Subzero and the third place by Enrico Sangiuliano with Moon Rocks. Adam Beyer will find his name three times in the Top 20. He occupies places seven and nine by himself and the eighteenth place together with Ida Engberg with whom he recorded You Know.
Jeff Mills, Ben Klock and Adam Beyer will all three be present at the anniversary edition of Awakenings from Thursday April 13 thru Sunday April 16 in the Gashouder on the terrain of the Westergasfabriek in Amsterdam. To give the anniversary extra luster, on Saturday April 15 between 11.00 and 22.00 hrs for the first time during an indoor edition a day program will be organized. This event has already been sold out. For Thursday April 13 and Sunday April 16 there are still tickets available.
The complete chart is included in the book AWAKENINGS: 20 Years of Techno, a so-called coffee table book containing the story of Awakenings, from the first beginnings to the current state of affairs, illustrated by means of some fifty interviews with the world's biggest techno DJs. The book by publisher Mary Go Wild (which previously published a book about 25 years of dance in the Netherlands and in 2016 released a book about DJ Dano) will number over 500 pages, be 5 cm thick and weigh about 3 kilos.
Tickets for Thursday April 13 and Sunday April 16 are available at www.awakenings.nl.
1. Jeff Mills – The Bells
2. Ben Klock – Subzero
3. Enrico Sangiuliano – Moon Rocks
4. Sam Paganini – Rave
5. Dj Rolando – Knights of The Jaguar
6. Oxia – Domino
7. Adam Beyer – Teach Me
8. Alan Fitzpatrick – For an Endless Night
9. Adam Beyer – Spacemen
10. Laurent Garnier – Crispy Bacon
11. Dax J – Wir Leben Fur Die Nacht
12. Bjarki – I Wanna Go Bang
13. Laurent Garnier – The Man With The Red Face
14. Green Velvet – Flash
15. Maceo Plex – Conjure Dreams
16. Joey Beltram – Energy Flash
17. Paul Kalkbrenner ft Fritz Kalkbrenner – Sky & Sand
18. Adam Beyer & Ida Engberg – You Know
19. Age of Love – The Age of Love (Watch Out For The Stella Club Mix)
20. Maceo Plex & Gabriel Ananda – Solitary Daze