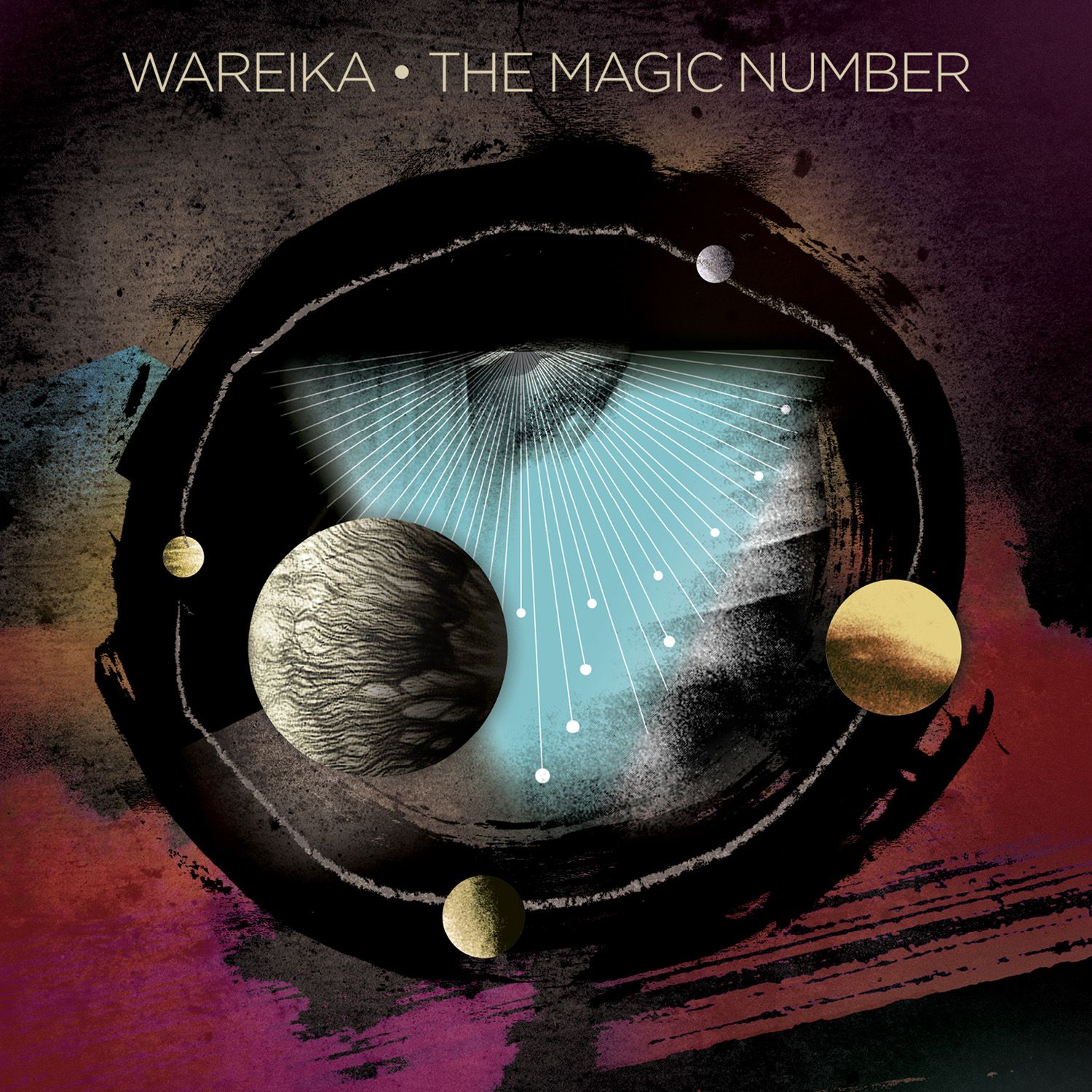 Wareika - The Magic Number L.P
Mid March will see Wareika release 'The Magic Number' LP via Visionquest, comprising nine original compositions from the trio.
Wareika is the collective guise of musical trio Florian Schirmacher, Henrik Raabe and Jakob Seidensticker and together the artists have firmly cemented themselves as a driving force for idiosyncratic electronic music. With recognition and material coming from labels such as Zip's revered Perlon imprint, Tartelet Records and of course Visionquest, where they return to here for their third long player on the label following 'Wternal' in 2013, it's evidently clear Wareika is a force to be reckoned with in the world of underground electronica.
Across 'The Magic Number' LP Wareika carve out a coherent yet meandrous collection of tracks to form the project, all encompassing the trio's unique and forward thinking style. Title track's 'The Magic Number' part one and two radiantly display the groups musicality and production prowess via melodious piano progression's and jazz-tinged bass, while psychedelia infused cuts like 'Song Of Wareika', 'Bolero' and 'My Guitar' show a further distinctive charm in their output.
Things do look to the dance floor across the album as well with compositions like 'Finding Essence', 'Protect Me From What I Want' and 'Planet Jason' laying down intricately programmed 4/4 rhythms, hypnotic synth works and rumbling bass drones throughout, brilliantly showcasing Wareika's diverse and beguiling production style.
Wareika's 'The Magic Number' LP is out on Visionquest 18th March 2016.
Tracklist
Wareika – The Magic Number (Part 1)
Wareika – Planet Of Jason
Wareika – Song Of Wareika
Wareika – Bolero
Wareika – My Guitar
Wareika & Miajica – Keen To Rebel
Wareika – Finding Essence
Wareika – Protect Me From What I Want
Wareika – The Magic Number (Part 2)