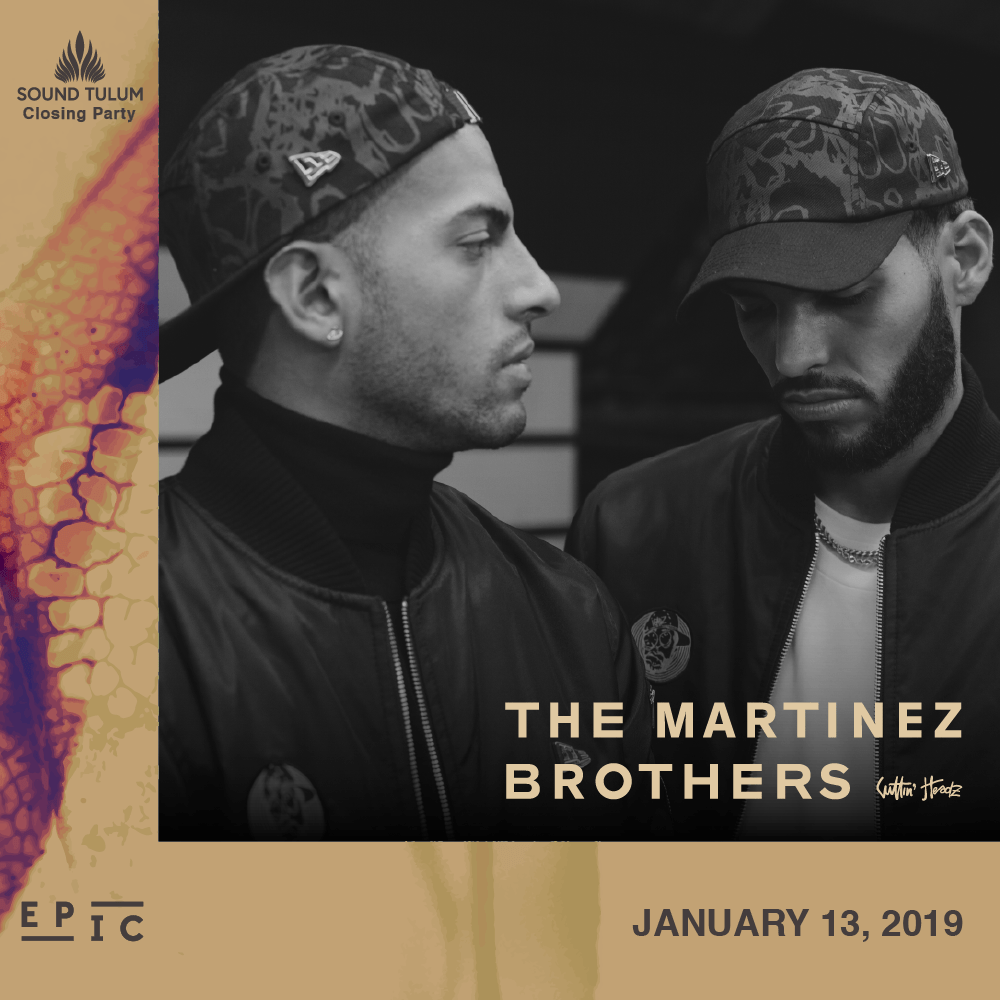 The Martinez Brothers confirmed for EPIC, Sound Tulum's Closing Party
Closing of the festival will take place on Sunday, 13th of January. The venue and the rest of the artists will be announced soon.
Sound Tulum is facing the closure of its program for this second edition, which will take place on 13th of January under EPIC brand. Although, there are still some artists and the venue to be revealed, it's time for the festival to announce the big news regarding its Closing Party, which is the confirmation of The Martinez Brothers being the headliners.
The epic Sound Tulum's Closing Party will be exceptional; not just because its name is EPIC but because the main purpose of this recently created brand is to become an incomparable meeting point for artists, electronic music industry professionals and audience.
A unique, unforgettable and once-in-a-lifetime event, that is how Sound Tulum conceives the party that will mark an end for its second edition. This point of gathering, this party of epic reunion, will be combining a line-up of the best electronic artists in the world, the sounds of the main styles, and of course, the best audience. The three essential pillars that define Sound Tulum's philosophy.
To dig into the legendary character of EPIC, Sound Tulum has decided to, from today until the beginning of the festival, make weekly reveals of the many artists that are going to join us. Today, it's The Martinez Brothers turn, one of the most outstanding and influential duos in the planet.
Tickets are on sale now via: http://bit.ly/EpicSoundTulum