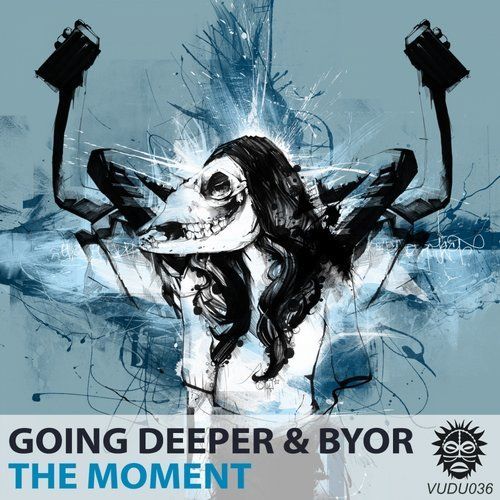 Going Deeper & BYOR - The Moment
House duo Going Deeper join forces with Byor for the next Vudu Records instalment. A driving force of experimental progressive house, 'The Moment' has already been club-tested and it passed with flying colours. There's no surprise the track ID has been requested on countless occasions already, this one ticks several genre boxes and keeps you on your toes from the off.
An intriguing plethora of sounds, with a title taken from a sample of The Temper Trap's 'Sweet Disposition,' this carefully crafted house track is littered with all kinds of surprises. From unusual chord sequences to progressive house rhythms, it will definitely keep you guessing.
Delicate yet powerful, 'The Moment' consists of a monster rolling bassline, that allows the rest of the record's elements to coincide with each other perfectly. Sharp, heavy synth patterns lift the groove into a massive sound, as the subtle percussion adds even more versatility to the track.
An intense inimitable track that takes us back to the days of real progressive house, you'll be left wanting more when you've heard this – top marks to Vudu for hunting out this banger.
Vudu Records
https://www.facebook.com/VuduRecords/
https://twitter.com/vudurec
https://soundcloud.com/vudurecords