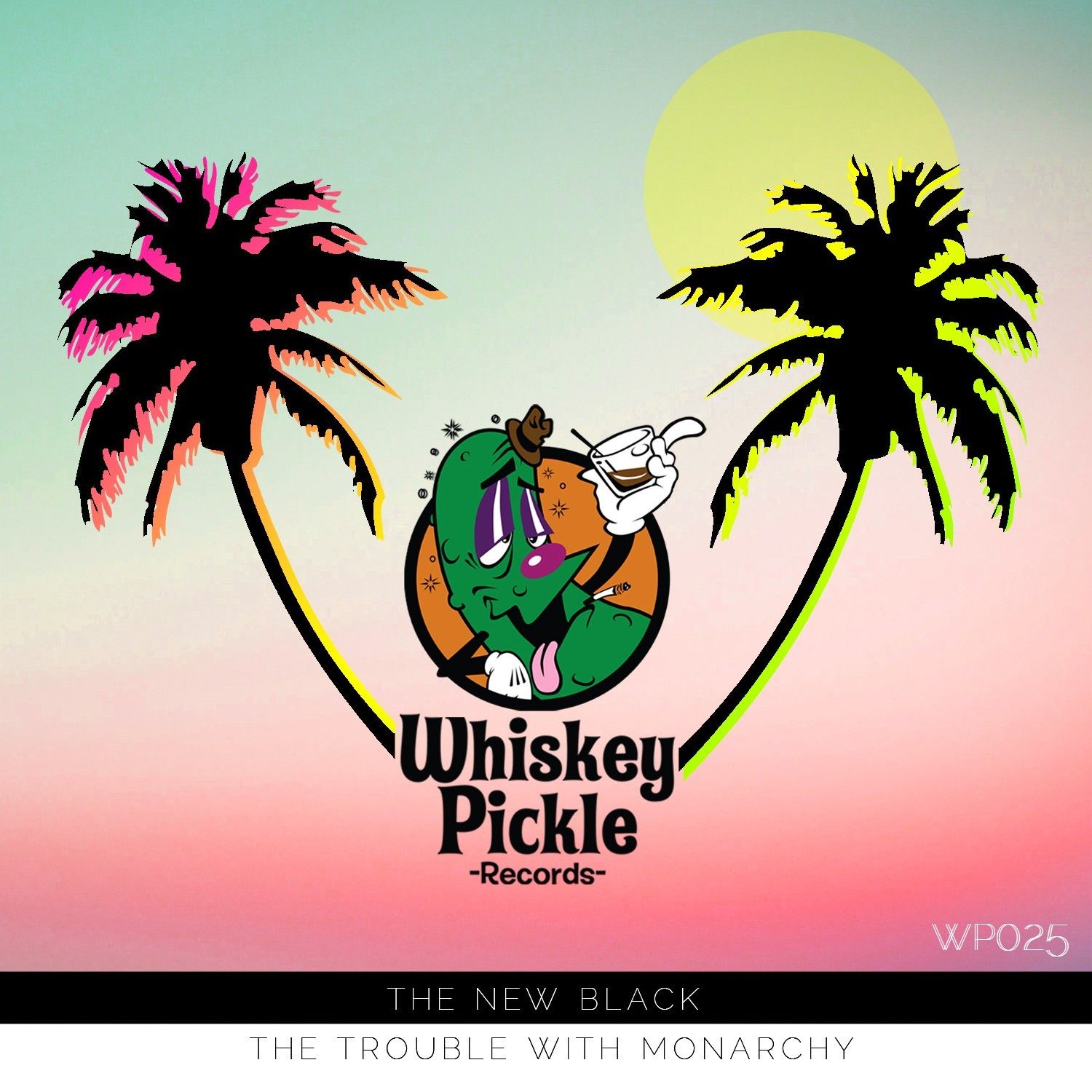 The New Black - The New Black – The Trouble With Monarchy
Texas based cosmic-funksters The New Black return to Whiskey Pickle with their latest offering entitled The Trouble With Monarchy. This slick production duo — comprised of Nathan Stewart and William Bowers — have gone on to release with Midnight Riot, Something Different, and Headset after making their initial debut on Whiskey Pickle. Two cuts and a pair of remixes comprise their new groove-laden release, opening with the filtered, low-slung swing of "A Game Of Tones". Chirpy sample stabs and ominous synth swells usher in a fat bass line and airy pads as things crescendo into a tsunami of enveloped Moog riffs.
Icelandic disco-maestro B.G. Baarregaard (Whiskey Disco, DiscoDat) steps up first to spin the groove of "A Game Of Tones" into an uptempo, cosmic burner. His shimmering synth work adds a carefree vibe to the original's menacing flair. UK duo Hearts Of Darkness, comprised of industry heavyweights Phil Towers and Al Bradley (3am Recordings), construct a dubby take on "A Game Of Tones". They employ loads of echoes and funky synth riffs with their aim set steadily at club dance floors. Wrapping things up nicely is "The Royal We", a hypnotic deep house affair from The New Black that oozes like syrup and is just as sweet.