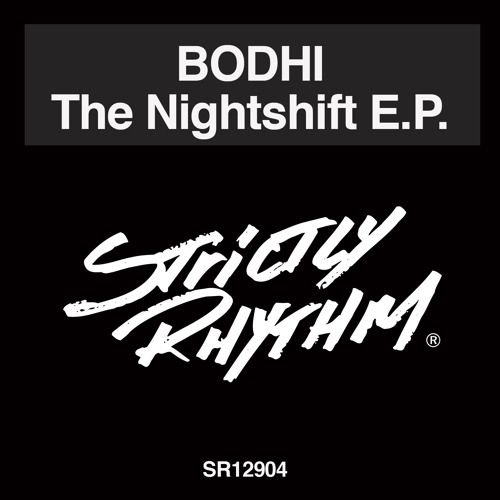 Bodhi - The Nightshift EP
Cardiff duo Bodhi are carving out an enviable reputation as producers on the rise. Since cutting their teeth via the cheeky re-edits route (The XX, Sampha), the Welsh wonders have gone on to rack up an impressive stack of productions with labels like Black Butter, Ten Thousand Yen, FutureClassic, Exploited, No Ideas Original and Rinse, scoring major support for the track My City, a collaboration with George The Poet. Their high energy DJ sets are further stoking their rep, bolstered by hometown based club night Roots, featuring friends, collaborators and guests.
Bodhi's bustling production vibe – a hard-hitting pure dancefloor blend of razor-sharp beats, rumbling basslines, analogue aesthetics and irresistible rhythms – is in full effect on their three track Strictly Rhythm debut. Opening cut Wiggler nods its head at classic 90s bumping house with a dubbed, detuned keyboard hook, The Nightshift hits the dancefloor with urgent drums, stuttered vox effects and Grenada closes the set by whipping up old school Chicago flavours with wobby acid and ghetto house beats.
https://www.facebook.com/strictlyrhythm
https://www.facebook.com/wearebodhi
https://twitter.com/strictlyrhythm
https://twitter.com/Bodhi_music
https://www.instagram.com/strictlyrhythm
https://www.instagram.com/bodhi_music