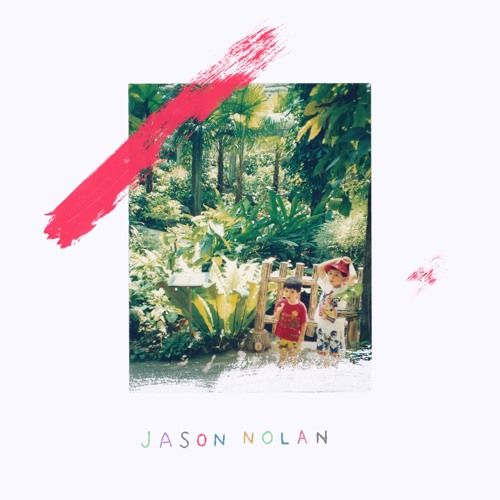 Jason Nolan - The Offing
Jason Nolan is a jazz flautist and electronic producer/song-writer/vocalist who is set to announce his new Wonder Years EP, a 6-track debut release through audio-visual music blog Majestic Casual's own label.

Nolan made first contact with Majestic back in early 2014 sending out demos during his teeth cutting origins as a Soundcloud producer. It was when Majestic reached out asking if Nolan would like to be part of their new label family he would then embark on a year and a half of exploration. "For me, that process is a long process, I'm not very good at churning out loads of music at once", the 22-year-old half-English half-Malaysian confesses. The result is a 6-track collection of self-produced emotional soundscapes that fizz and sparkle in their lo-fi intimacy, while subtly playing with structural conventions.

Wonder Years is something of a concept EP, or at least an EP with a concept. It deals with the transition from childhood into young adulthood, the loss of innocence, the desire to take the road less travelled, to break from the norm and embrace the thrills and freedom it can bring. In short it's about escapism.

EP opener "Isla" riffs on the idea of make-believe, painting the picture of a 4-year-old girl on a playground lost in her own imagination. Elsewhere "The Offing" deals with confusion in the aftermath of a "messy break-up", giving a nod to Michael Jackson's "Bad" with its distorted claps. Tracks like "Penny" and "Angel Grove" shine on with cascading flutes and effervescent synth-work. All of which deal with the indecision of staying put or upping sticks for city living and falling into the rat race in their own way.

Despite the abundant warmth and intimacy of the EP, Wonder Years was born out of Nolan's preferred solitude. "There's no point in me working in the day, it's not going to happen, I have to be alone or certainly feel like there's no one even very near me." In the lonely hour is when Nolan found his singing voice, initially unsure of his own vocal abilities, their understated laid back charms eventually revealing themselves as complimentary cohorts to his beat making.

It's Nolan's flute that really gives Wonder Years its wings; EP closer "The Seer" is resplendent in its euphoric climax, with its reverse flutes reminding us of Nolan's jazzy roots. The flute is subtly present throughout Wonder Years, but it's never overused, just a reminder that it was Nolan's gateway instrument. "There were a few years of loathing it and then I started listening to jazz for the first time and loved it."

The Wonder Years EP is the awakening of a fresh production talent; it's the brainchild of a jazz and electronic music enthusiast, fuelled by stories of innocence, intimacy and nostalgia that are not just a world of pure imagination. Moving forward whilst looking back to the past, it's the merging of Nolan's fresh production and childhood instrument that allow Wonder Years act as a testimony to his unfettered creativity.

As for the EP title, Nolan says, "My mum has always said that growing up I looked like the main guy from the Wonder Years TV show – I really don't.