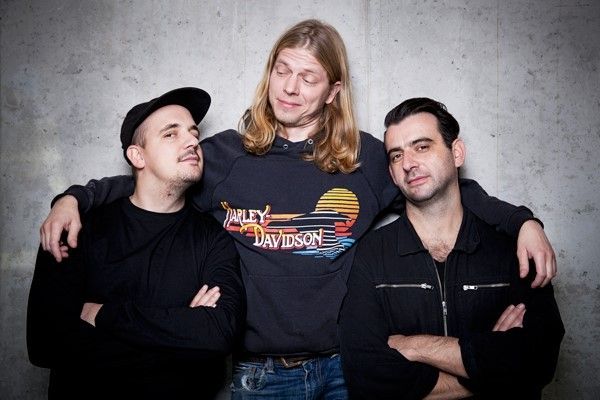 The only opportunity to see Siriusmodeselektor in Ibiza
Ibiza presumes to have the best music programming in the world, although not all artists are easily to be seen in the island. There is some resistance from those who prefer to ignore the Ibiza scene and maintain its exclusivity. Proof of this is the lack of presence Modeselektor has had in Ibiza, one of the most important duos of the global electronic music industry, not to mention the peculiar artistic union between them and the versatile Siriusmo.
The guys from Siriusmodeselektor, which is the name of their new project, have a background inspired on the post fall of the Berlin wall period and the consequent explosion of freedom. Speaking clearly, it comes from the real underground frame of the German capital and rarely have been performing in cities like Ibiza. This gathering of unpronounceable names and the eclectic fusion of talents will arrive to Space Ibiza in exclusive this summer. Siriusmodeselektor presents its show for the first time on the White Island, even before Sonar, the advanced music festival that will turn Barcelona into the epicenter of the industry during this intense week.
Its members have performed in modern art museums like the Parisian Pompidou, run several record labels like Monkeytown, they are also part of different musical projects and their artistic interests prevail over their bank account. So, why Ibiza?
The creative concept of Symmetry party, the history of the most awarded club in the world and the best sound system by Funktion One have convinced Siriusmodeselektor to do what they really like: experiment and inspire everyone with their unique music art at Space Ibiza.
Moritz Friedrich is Siriusmo, designer, graffiti artist and musician who prefers to lock himself in the studio rather than playing live. On the other hand, Sebastian Szary and Gernot Bronsert are Modeselektor. They have performed at the most remote stages of the world and persuaded Moritz to get involved in the international 'Auf Achse Tour 2015′ under the name of Siriusmodeselektor. The icing on the cake will be brought by Pfadfinderei, whose visuals will bring even more value to this inspiring project. The regular contributor to the group will ensure a hypnotic show.
The Madrilenian Pional, artistic partner of John Talabot and producer for important international labels such as Hivern Discs, Permanent Vacation and Young Turks, and Job Jobse, Life and Death's label manager, will also join the inspiring initiative of Symmetry.
Thursday June 18th will be the only opportunity to see the best of the Berlin subculture in Ibiza. Filix, Marco Yanes b2b Rickzor & Rumme will also join this Ibizan adventure with Siriusmodeselektor. Buy your tickets for Symmetry at Space Ibiza.