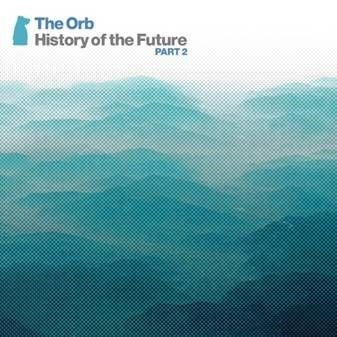 THE ORB
Prior to the release of their already-acclaimed 'History Of The Future Part 2' box set, The Orb are pleased to announce a special show at London's Oslo on March 13th.
As their dedicated legions of fans have come to expect, The Orb's usual high resolution sonic tapestries, planet sized basslines and all-encompassing visual wonderland will be present and correct, although this time up-close-and-personal in Oslo's imitate surrounds.
The Orb's often criminally overlooked but wildly creative 21st century catalogue is highlighted on 'History Of The Future Part 2', released by Malicious Damage on 16th February 2015,
This collection serves as a comprehensive, second closing compendium on the Orb's illustrious history, before focus moves to their new album, planned for release on Kompakt during summer 2015.
'History Of The Future Part 2' starts after Alex Paterson left his major label experience with Island Records behind him and struck into the new millennium with different record labels, new and old collaborators and a volley of sonic experiments which, while retaining the essential Orb ethos, charted new stratas while returning to the underground which spawned it.
While casual attention often seems to fall on early Orb hits such as 'Little Fluffy Clouds' and 'Blue Room', the 21st century saw the fullest realisations of Alex Paterson's original Orb mission. Having said that, the set kicks off with 'Suck My Kiss' from 1989's 'The Kiss EP' – the Orb's formative first steps, homaging the New York radio station which so influenced their early days.
After this primitive birth holler, the set catapults into the new century and 2002's bold Badorb.com label venture, which saw Alex presaging internet fever with a Battersea cottage industry independent, releasing limited 12-inch EPs by The Orb and his mates, along with tasty t-shirts and coffee mugs. The Orb's 'I Am The Red Worm' represents this idealistic but short-lived little venture here.
Several tracks are drawn from The Orb's time with respected German electronic label Kompakt, when Alex and long-time collaborator Thomas Fehlmann released several low-key EPs and 2004's acclaimed 'Okie Dokey It's The Orb On Kompakt' album, which saw the pair mining deeper new electronic terrain with a more minimal manifesto.
That year also saw The Orb start a relationship with Cooking Vinyl, resulting in 2004's 'Bicycles & Tricycles' (with additional co-writing by Simon Philips and John Roome) plus 2008's towering bass-fest 'The Dream', which saw Alex reunited with original partner-in-aural-mischief Youth plus Dreadzone's Tim Bran. These two albums are represented by tracks including 'Aftermath', 'Prime Evil', 'Gee Strings', 'The Truth Is…', 'Let The Music Set You Free', 'From A Distance' (co-written with Jimmy Cauty) and 'Vuja De'.
Throughout this century Alex's sessions with Thomas Fehlmann at his Berlin studio have continued to throw up richly-textured electronic explorations and soundscapes which take the original Orb blueprint far into the future. Such a work (also represented here) was 2009's criminally overlooked 'Baghdad Batteries (Orbsessions Volume III)', released on the long-running UK imprint Malicious Damage (which first released Killing Joke in the late 70s).
2012 saw the duo's monumental sessions in Berlin with Lee 'Scratch' Perry, resulting in 'The Observer In The Star House' (including a the reggae legend's own take on an early version of 'Little Fluffy Clouds' to make 'Golden Clouds') and the following year's sequel 'More Tales From The Orbservatory', whose 'Fussball' appears in its Deadbeat remix incarnation.
The set also includes the 17 minute 'Battersea Bunches' created by Alex and Thomas as the soundtrack to a short movie by Paterson and Malicious Damage's Mike Coles, shown at Battersea Power Station in June 2010 (and released the following year as 'C Batter C CD/DVD').
The Orb's spaced odyssey since the 90s hits period was, in many ways, more exciting, innovative and even fun now the pressure was off and the real mischief could start. But the last 15 years have also seen some magnificently groundbreaking music, as beautifully displayed in this sparkling new collection. Bass is the place.