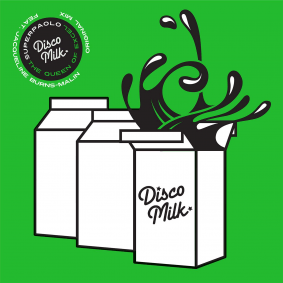 Super Paolo ft. Jaqueline Burns-Malin - The Queen of Excel
Super Paolo returns to his Disco Milk Records imprint with an infectious single featuring Jacqueline Burns-Malin entitled 'The Queen of Excel' including a remix from David Agrella.
Founded in London in 2006, Disco Milk Records have continued to maintain the tradition of delivering disco and soul-infused flavours at the hands of label boss Super Paolo – one half of the Tutto Matto duo. Following his '5th Day' release which picked up support from the likes of The Black Madonna, PBR Streetgang and Severino Panzetta, Super Paolo returns with 'The Queen of Excel' featuring Jacqueline Burns-Malin and a remix from label regular David Agrella.
'The Queen of Excel' kicks things off with sultry grooves and funk-infused bass notes layered with winding keys throughout before David Agrella's rework rounds off the pack with delicate chords, chugged out jazz drums and alleviating melodies bringing overall balance to the track.
Super Paolo 'The Queen of Excel' drops on Disco Milk Records on 29th March 2019.
Tracklist
1. The Queen of Excel (Original Mix)
2. The Queen of Excel (David Agrella Rework)