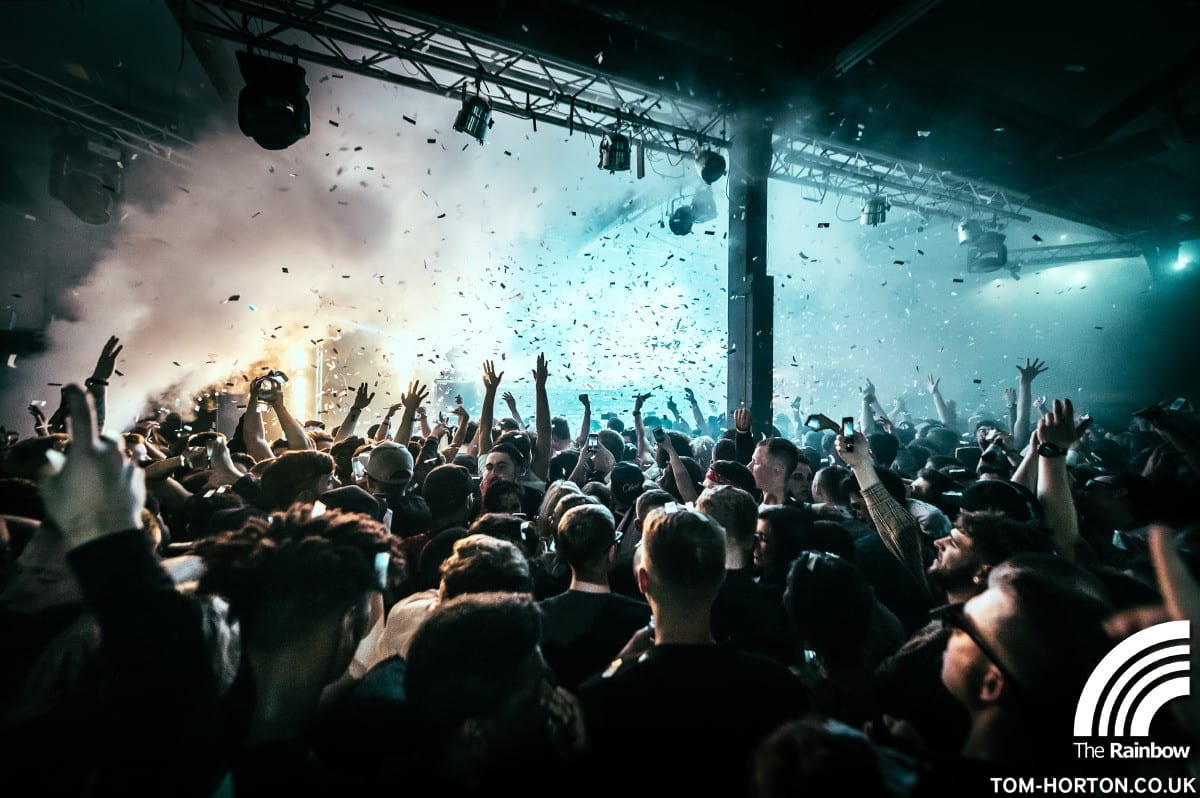 The Rainbow announce Imaginarium line ups
15 weeks event series – 12th September 2015 – Jan 1st 2016
Now that the exciting news is out about The Rainbow's autumn schedule, further details about the global trotting headliners playing each event can now be revealed. It all kicks off on September 12th and from then on the Imaginarium concept takes care of you every weekend until January 1st 2016.
Imaginarium is a pioneering, 360 degree cultural experience and is the latest and greatest concept from The Rainbow Venues that serves as the umbrella brand for the Autumn season. Not only a series of club nights, this new programme will reflect an exciting cultural and creative movement that is going on in Birmingham's Digbeth area and encapsulates The Rainbow Venues's passion for great music, delicious street food, exciting art and original design. It is no stretch to say that this project, and the many other things The Rainbow is involved with, has fully invigorated the whole Digbeth area.
Across the course of 15 weeks, there are all manner of great events that combine big name stars with up and coming talents and local stars. House, techno, trance, bass, dubstep, urban music, electro, d&b and plenty in between is all covered. Brands, labels and DJs such as Annie Mac, Above & Beyond, Seedy Sonics, Cream, Cocoon, Eton Messy, Defected in the House, Knee Deep in Sound, Viva Warrirors, Cirque du Soul, Hospitality, Shadow City, 02:31, Oktoberfest, Sven Vath, Steve Lawler, Derrick Carter, Skream, Atomic Jam 20th with Dave Clarke and many more all lined up.
You are invited to enter your playground on September 12th when Hannah Wants, Shiba San and Zombie Disco Squad kick things off. The day after Loco Dice headlines a Mixmag Live party with Adam Shelton, then later on Duke Dumont and Groove Armada team up for Blasé Boys Club in the Warehouse on Saturday 26th. October sees the likes of Katy B and Shy FX play with Amine Edge & DANCE on the 3rd, meanwhile Bicep, Mark E and Martyn play in the blackbox on the same evening.
The Dusky Tour lands on the 9th October with Paul Woolford in tow, then d&b fans should get excited for the 19th when Noisia, High Contrast, Logistics and more all play a special Hospitality in the Warehouse party. In the Blackbox the same night, Joy Orbison and Fold play, then the last ever Face happens on the 24th with Cassy, a special guest, Clive Henry, Enzo Siragusa, Hector, Tania Vulcano and more.
November highlights include sets from James Zabiela, Mambo Brothers, Annie Mac, wAFF, Above & Beyond and Dave Clarke who plays on the 20th as part of Atomic Jam's massive 20th Anniversary. Into December and Nina Kraviz and Boddika play the 12th, Sven Vath brings a special guest for Cocoon in the Warehouse on the 19th, Steve Lawler and Skream play Boxing Day with Detlef and Anek and New Year's Day finds Adam Shelton, Davide Squillace, Derrick Carter, Dungeon Meat LIVE, Robert Dietz, Richy Ahmed and more all play.
As if this wasn't enough, there will also soon be some news of a brand new roof terrace being built that will be accessible via the Blackbox. Many musical bases are covered across the sprawling programme and equally warren-like venue complex, so be sure to get on down at least once between now and the New Year.
About The Rainbow Venues:
Over the last five months, The Rainbow Venues has also undergone a huge rebuild that has seen it improve upon and expand its already peerless offerings. There is now a brand new room The Blackbox, which boats low ceilings and strip lighting that creates an immersive dance floor experience. This great new addition is sure to become a much loved hub and will be open every Saturday night and is a square, dark room with Martin Audio stacks in each corner. In addition to this, and the likes of the Cellar, Garden, Courtyard, Arena and many other varied and boutique spaces, the newly built Rooftop Terrace now provides a much needed, Ibiza styled resting place where ravers can take a break and chill as they look out over the beautiful city skyline.
http://www.therainbowvenues.co.uk/
https://www.facebook.com/therainbowvenues