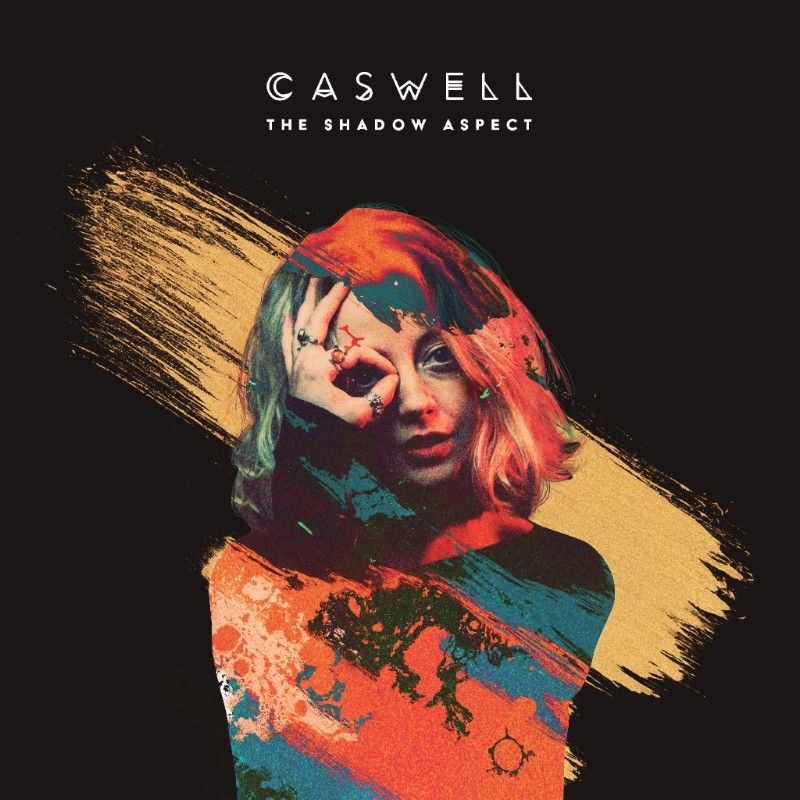 Caswell - The Shadow Aspect EP
Caswell is pleased to announce that her new EP The Shadow Aspect is out today 26th October 2017. Named after the Jungian concept of the unconscious 'dark side' of humans' personality, Caswell's themes and lyrics shine a light on this aspect of character that is otherwise hidden.

The Shadow Aspect explores the many facets of Caswell's inspirations; soulful layered arrangements take partnership with subtle lyrics over experimental soundscapes.

The EP begins with Dance Sober, a sonically lighter side to Caswell's music, offering a fresh slice of brooding pop that remains juxtaposed with her characteristically darker lyrics where the protagonist drinks to become a better version of herself. The track is completed by a slow burning groove that gets under the skin.

Caswell shares the importance of taking the space to feel pain experienced at the end of a relationship on Cry; "Do you think I'm a bad person now you know that I'd rather see you sad?". Caswell's love of Jazz is most prominent on this track, where brutally honest, melancholy lyrics doused in robotic vocoda float between the saxophone and piano. Caswell carefully delivers this lo-fi ballad with signature sparse lyrics that bring warmth to its subtle melody.

Caswell is not ready to shelve her pop influences on the catchy Too Soon, a succinct and simple ode to the heartbreak of a romantic breakup which nods to the old school R&B popularised by Lauryn Hill.

We see the EP going into more soulful territory on Not So Simple, which is almost an homage to 90's pop influences with Caswell's dreamy vocal escalating into her unique trademark riffs and casual delivery.

Run Me A Cold Bath builds a soaring melody where we get caught up in Caswell's emotions across a harmonic journey. It's a poignant and optimistic end to the EP, which conveys a rebirth- "Coves beyond the shadows, drink from the ocean blue"- and crossing a threshold of darkness into the light.

Caswell grew up in Tulse Hill in South London, surrounded by music. Armed with her first microphone at just two years old, she subsequently taught herself the piano and began to formally study music. Drawing from her influencers such as Kate Bush, Jeff Buckley and Nina Simone, to Bjork and Erykah Badu, Caswell has honed herself a signature sound; downtempo electronic soul and pop mixed with a tangible jazz influence.
https://www.instagram.com/caswellofficial/
https://twitter.com/caswellofficial
https://soundcloud.com/caswellofficial
https://www.facebook.com/caswellofficial