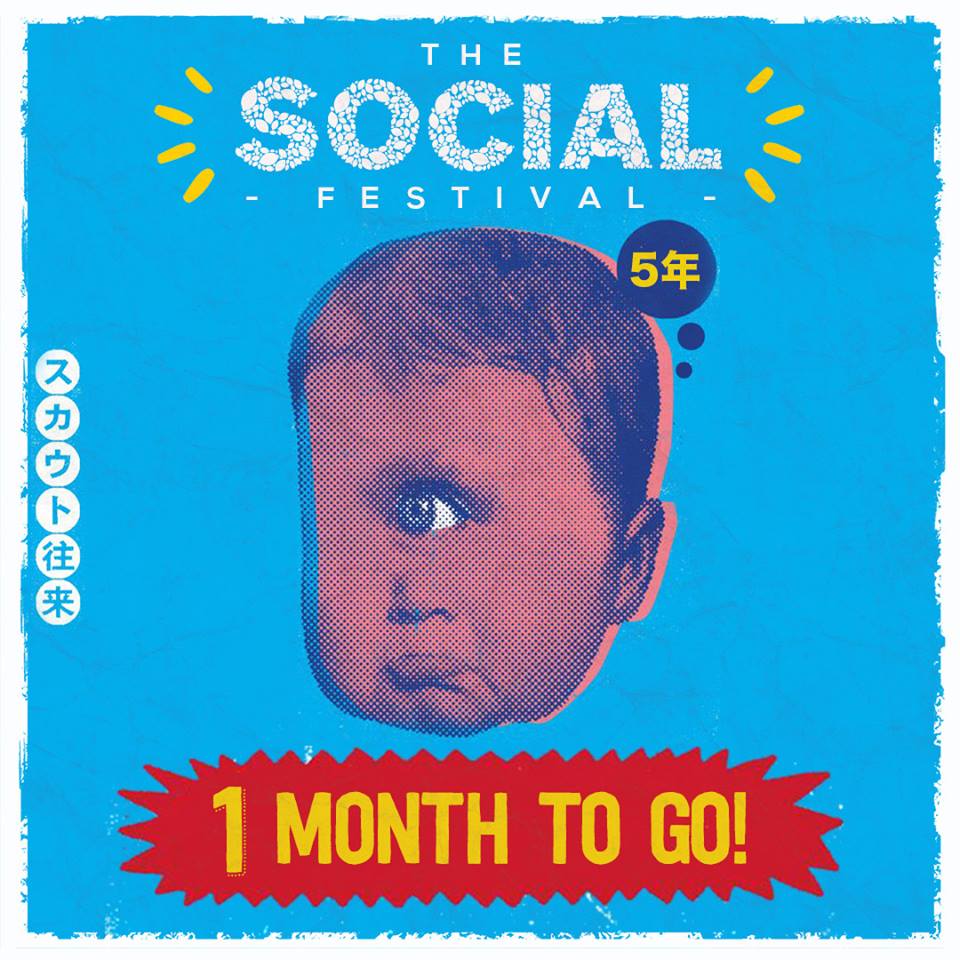 The Social: 1 Month to Go…
Festival founder Nic Fanciulli will enlist Carl Cox, Black Coffee, Sasha, John Digweed, Jackmaster, Nina Kraviz, Guy Gerber and more to mark summer's last hurrah
Line-up:
ACID MONDAYS – ADRIATIQUE – APOLLONIA – BILL PATRICK – BJARKI – BLACK COFFEE – BUTCH – CARL COX – CASSY – D'JULZ – EMANUEL SATIE FUNCTION – GUY GERBER – HEIDI – HELENA HAUFF – HOUSEKEEPING JACKMASTER – MONIKA KRUSE – NIC FANCIULLI – NICK CURLY – NINA KRAVIZ ROB COCKERTON – SANTE & SIDNEY CHARLES – SASHA & JOHN DIGWEED SPENCER PARKER – TERRY FRANCIS – THE MARTINEZ BROTHERS
The Social Festival
Friday 29th & 30th September
Kent County Showground
Maidstone
www.thesocialfestival.com
There's just one month to go until The Social Festival returns to Maidstone to celebrate its fifth anniversary edition. Curated by Grammy-nominated DJ and producer Nic Fanciulli, the boutique house and techno soiree will take place onFriday 29th and Saturday 30th September and will bring together a huge selection of world renowned DJs to mark the occasion – including Carl Cox, Black Coffee, Jackmaster, Sasha, John Digweed and many more.
With a focus on high-quality sound and production, The Social has also enlisted London clubbing institution fabric to host 'The Barn' stage at this year's festival with techno masters Nina Kraviz, Helena Hauff and Function amongst those set to play. Legendary duo Sasha & John Digweed will also return to Maidstone – having joined forces for an iconic b2b performance at last year's proceedings – and will showcase their 'Resistance' brand throughout the two-days. Additional names confirmed include Monika Kruse, Nick Curly, Santé & Sidney Charles, William Djoko and local talent Rob Cockerton.
Being just over an hour train journey from London Victoria, The Social's fifth birthday is the perfect choice to mark summer's last hurrah, while each arena is completely covered ensuring a non-stop party come rain or shine. Camping and glamping options are available too, and with finishing touches currently being made the latest milestone is set to round off festival season in spectacular fashion
Event Details:
Friday 29th & Saturday 30th September
Kent County Showground
Maidstone