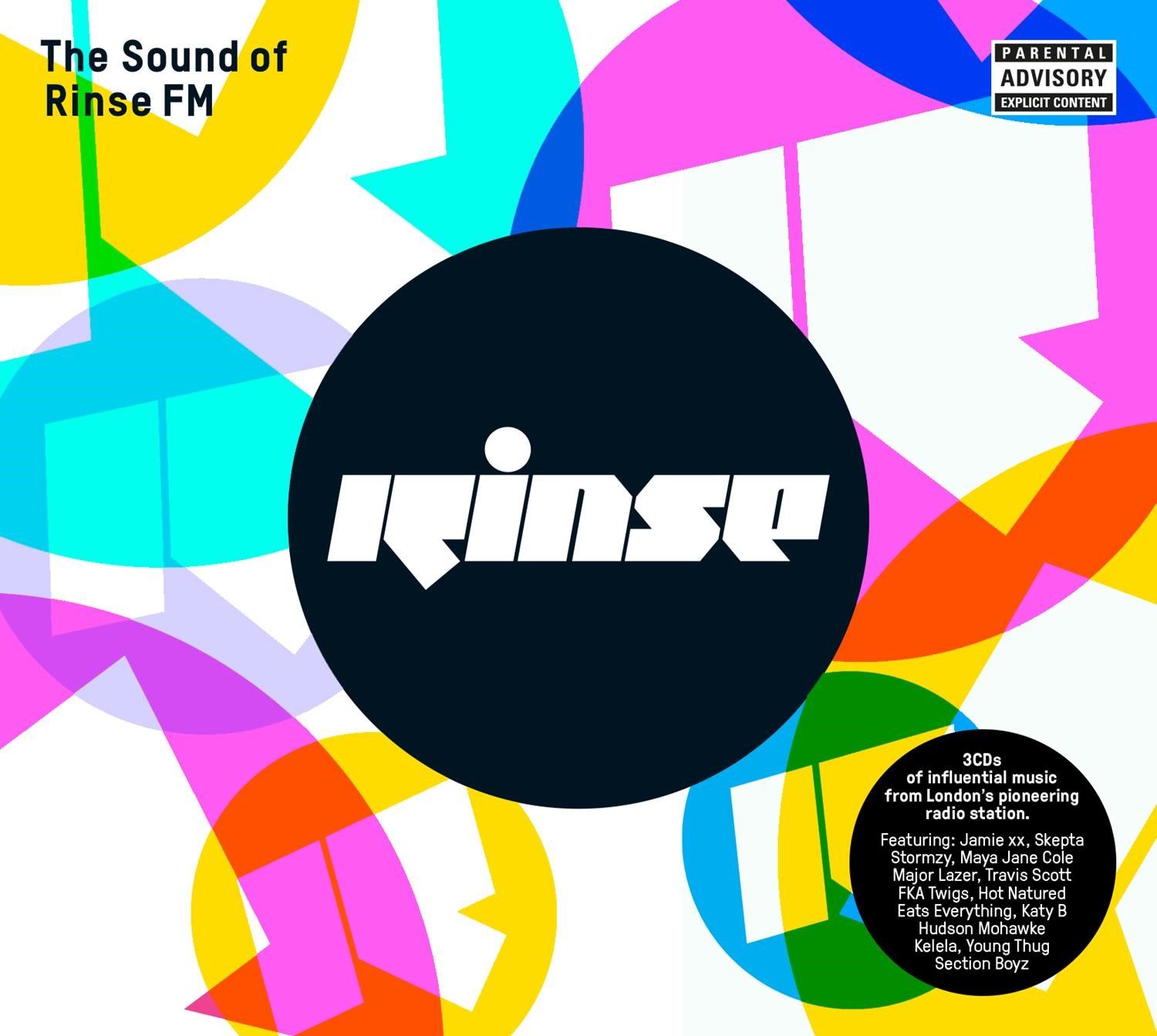 The Sound Of Rinse FM
Rinse are proud to announce the release of 'The Sound Of Rinse FM', a massive three part compilation that captures the forward-facing atmosphere of London's pioneering radio station. Ever since its origins as an East London pirate station, Rinse has been at the forefront of groundbreaking new UK music, fostering emerging genres and maverick artists that would go on to become household names. Released on November 13th on both 3CD and digital formats, The Sound Of Rinse FM celebrates that legacy while focusing on the station's vibrant present and future.
Across three extended mixes, it explores complementary facets of the station's sound — from raucous MC-led rave bangers, to rolling late-night dancefloor music, to hazily atmospheric electronic songwriting. The result is both an essential document of the Rinse sound and a collection of some of the most crucial new music that's emerging right now.
Each of 'The Sound Of Rinse FM's' three hour-long discs plays as an unbroken mix of music, and each zooms into a different aspect of Rinse.
CD1 showcases a deadly selection of the UK's finest MCs and rappers, featuring veteran names and rising young guns alike spitting fire over swaggering beats and rapid-fire riddims – from grime godfathers Wiley, Skepta and Lethal B to the furious intensity of next generation voices like Section Boyz, Novelist and Stormzy.
CD2 gathers ethereal vocal tracks, haunted melodies and cutting-edge collisions between songwriting and electronic production: joining the dots between the synthetic pop of FKA Twigs and Hannah Diamond, the glassy shimmer of Future Brown, Kelela and Faze Miyake, and the strung-out soul of The Internet and Jessy Lanza.
Finally, CD3 sinks deep into dancefloor momentum, drawing together heady vocal house and driving jack tracks from artists including Eats Everything, Julio Bashmore, Hot Natured, DJ Haus and KDA with Katy B and Tinie Tempah.
The 'Sound Of Rinse FM' follows in the tradition of the station's seminal mix CD series, whose installments each offered a thrilling snapshot of new UK club sounds as they exploded onto Rinse. But its focus is broader, reaching out to encompass the full breadth of music that defines Rinse FM: whether well-known names or innovative newcomers, these are the artists who will be lighting up the airwaves now and in the future.