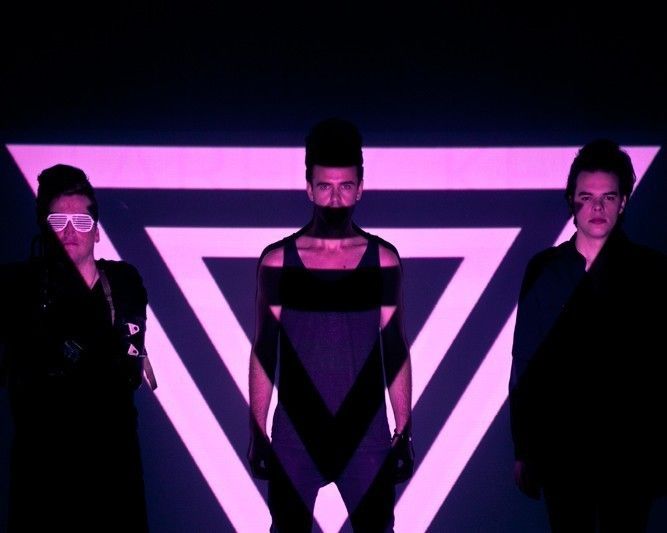 The Starfuckers kick off 2014 with a new home and a brand new chapter…
It's been a long time in the making but with a brand new year comes a brand new start for the stalwarts of Sydney's thriving electro/rave scene. A name that has become synonymous with some of the wildest parties that Sydney has seen over the last 8 years, the Starfuckers are about to embark on the next chapter of what has become a twisted tale of beats, basslines and hedonism in its purest form.
With the announcement earlier this week from the guys that they would soon be moving from their original Club 77 location to a new, purpose-built Starfuckers home base at "Black", we caught up with the guys to find out a bit more about the move and what this new era of Starfuckers parties would bring to the party…
Guys, we're not going to lie, the "First Chapter" was pretty epic, what exactly is this second "Second Chapter" all about?!
Although some of our best memories and a good portion of our lives occurred in the last eight years at Starfuckers, it seems to have gone by in a flash, and we're ready to create new memories as part of this second chapter. Buildings create synergy, and we believe with a blank slate, we can make a new venue our own, and an amazing place to house the times ahead.
Your parties at Club 77 have been infamous in Sydney for years – we're guessing we can we expect even bigger and better from Starfuckers with the new venue?
Since 2006, we have had the time of our lives running this party, and the story is only beginning. Since Starfuckers' humble beginnings, punters from all corners of the greater Sydney and Australia have graciously supported our weekly club event. As close to our hearts as Club 77 was, the move of venue comes with increased demand, in a club that was struggling to contain the party, and enables us to broaden our horizons for the second coming. With a bigger space, that we can put our stamp on, the party can only get better from here – it's scary to think!
And we'll still be treated to a bit of Starfuckers magic each and every week?!
The magic that Starfuckers bring lies always within the sum of its parts. We operate as a family, always have and always will. From the DJs who host, to the friends of the party and the family of punters that show their endless dedication, Starfuckers greets with open arms. People foster the greatest friendships, relationships and memories at this party, something that has proved the most rewarding to us, over the years.
We've heard that you've been given a bit of a blank canvas with "Black" – how have you stamped the Starfuckers mark on it?
With a larger, more flexible venue and blank slate of aesthetic, We have been working tirelessly together with the Club owners to breathe fresh life into the look and feel of the venue, making it a purpose built 'Starfuckers home-base', something that has caused much excitement within the ranks.
Have Starfuckers got plans to take their epic raves overseas this year? Surely Sydney needs to share the wealth with the rest of the world?!
We definitely have the rest of the world in our sights! The humbling thing about Starfuckers, is its ability to connect with people of all persuasions and from all corners of the globe. The party has its own life, and its ethos transcends trends and eras, something that we've learnt over the years. Sydney, of course, is our home – first and foremost, and we love our family here.
You must have big plans to kick-start this new Starfuckers generation with a bang? What can we expect from Starfuckers in the next few months?
We're so excited about the line up of parties in the works, we are struggling to refrain from leaking posters at this point! Some of which include our EPIC 400th party, Starfuckers 'Classics' party, a UV bash, and in true Starfuckers form, some fresh new theme raves are also on the cards – but we can't give too much away! We're so excited to be working with a new space which gives us limitless ability to create a new world of clubbing. Join the revolution.
For more:
https://soundcloud.com/starfucker_djs
http://www.starfuckers.com.au/
https://twitter.com/starfuckerdjs
https://www.facebook.com/pages/STARFUCKERS/25283175755