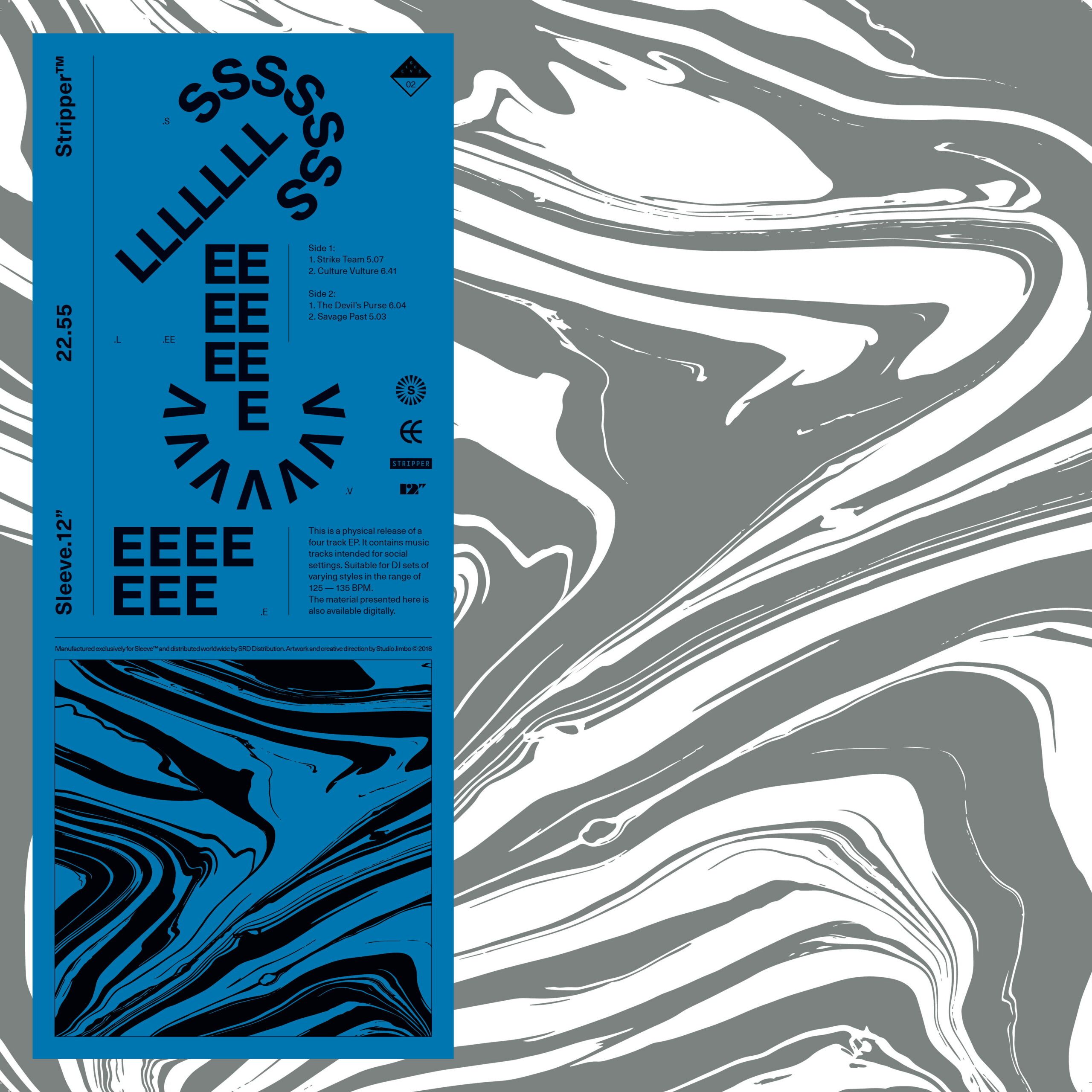 Stripper - The Strike Team EP
'The Strike Team EP' is the second in a trilogy of releases introducing the world to the sound of STRIPPER.
The title track is a rare hybrid of modern day production and timeless influences transformed through the prism of 1990's hardcore, jungle and broken beat. You and your favourite DJ like to close sets with classic jungle tracks? Well, STRIPPER is here with a monster for the middle of your set, pacing at a cool 128 BPM. Following it, is the hidden gem of the record, 'Culture Vulture': an impossible to pinpoint breakbeat-laced melodic odyssey. Similar to 'Consciousness Proliferation (Back 2 93 Mix)' from SLEEVE-01, 'Culture Vulture' takes you on a journey inspired by the irresistible grit and beauty of the early 1990's sound from the city of Coventry and producers like Skanna and Essence of Aura.
Flipping the record to Side 2, STRIPPER gives you an absolute burner of a techno track intended for the heaviest and sweatiest of social settings. The atmospheric pads are pointing to the producer's undeniable rave influences and love for illegal parties around the world. The final track of the record is STRIPPER tying back the European influences with his unquestionable debt to the American Midwest: melodic, deep, and irresistible.
Stripper 'The Strike Team EP' is released 20 April on SLEEVE