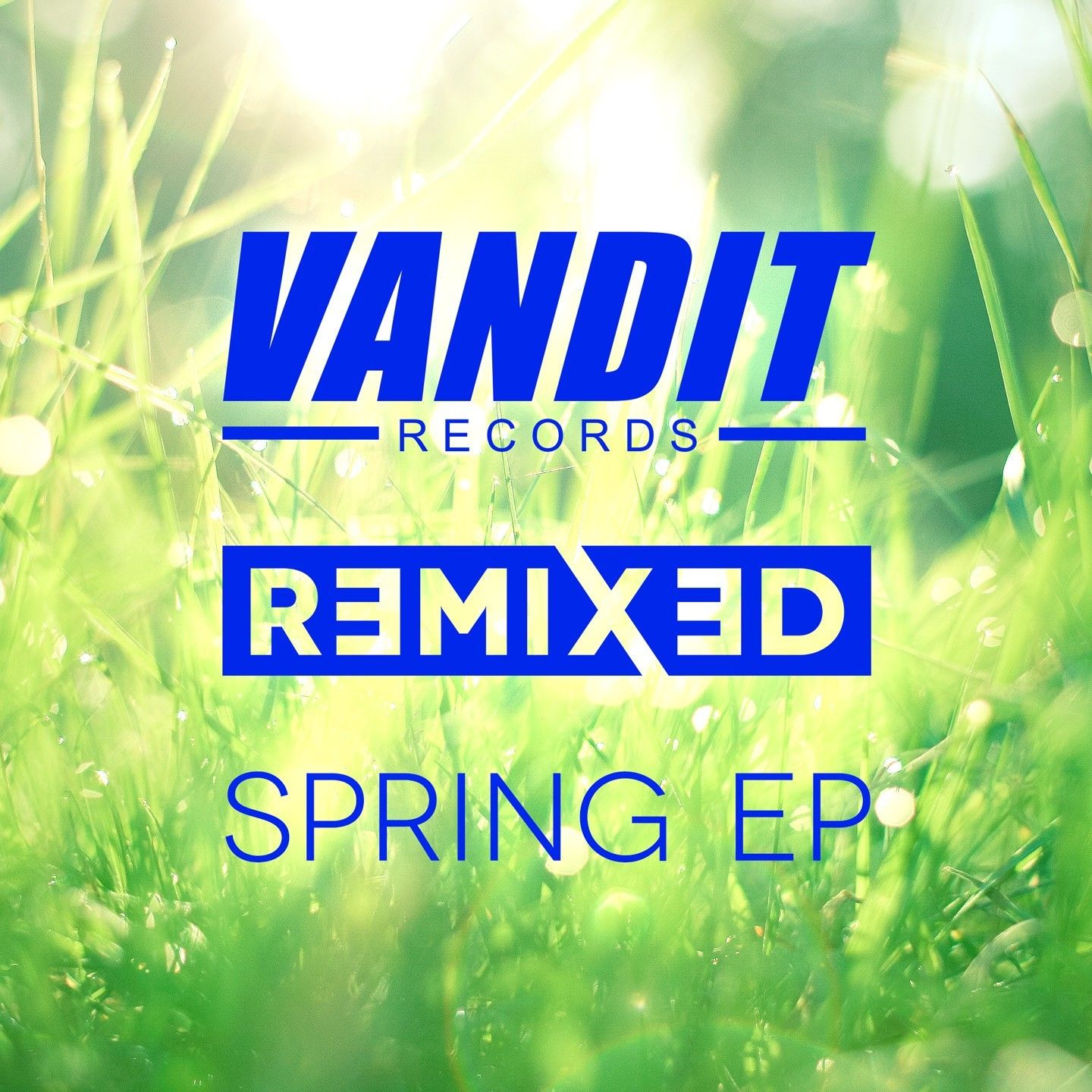 The VANDIT Spring Remixed EP
Spring's breaking out all over, and nowhere more so than in Berlin, it seems. Fully in the spirit, VANDIT HQ have singled out five of their recent crop for some seasonal remix love! They've handpicked some of the brightest remix talent out there to create a spring-celebrating EP extravaganza. Standby for a daisy-fresh delivery of musical revisions of Las Salinas, Ben Nicky, Eranga Chris Bekker & Chris Montana and Paul Trainer's latest. 'Springing' into action (sorry!) are remixers Bryan Kearney, Sebastian Krieg, Johan Malmgren, Cesar Lugo and Niels von Ahorn!
First off the blocks, Bryan Kearney takes the beauty of Las Salinas' epic production and Sue McLaren's searing 'Break This Spell' vocal and gives the track a seismic shift into peak-time trance. Mexico's Cesar Lugo meanwhile takes the deep house of Eranga & Trisha McTeague's 'Welcome' and sets it against a pumping-yet-atmospheric trance-progressive soundscape.
The front end of March saw Chris Bekker & Chris Montana 'Telling Tales' (and stealing more than a few DJ's hearts & minds) with their inventive classic house/trance/progressive cut. Passed into the ever-dependable remix hands of Sebastian Krieg, the track assumes even greater uplift still, with the man from München re-cultivating 'Tales' as cultured progressive house. Further into the spring, 'Brave Heart' was the sublime latest from Ben Nicky and now receives a lush remake from Sweden's Johan Malmgren.
Having displayed his strategic remixing skills on Paul van Dyk's 'If You Want My Love' last year, Niels von Ahorn puts hands to Paul Trainer's recent 'Receptor'. A more darkly dug, driving take, he recalibrates it with hypnotizing linearism, short drops and equally quick, effective bring-backs.
You've heard the tracks, but you've not heard em like this! VANDIT's Spring Remixed EP is out on April 28th.

Tracklist:
01: Las Salinas & Sue McLaren – Break This Spell – (Bryan Kearney Remix)
02: Ben Nicky Feat Chloe Stamp-Brave Heart-Johan (Malmgren Remix)
03: Eranga ft Tricia McTeague – Welcome Anymore (Cesar Lugo Remix)
04: Chris Bekker & Chris Montana – Telling Tales – (Sebastian Krieg Remix)
05: Paul Trainer – Receptor (Niels von Ahorn Remix)
www.vandit.com
www.soundcloud.com/vanditrecords