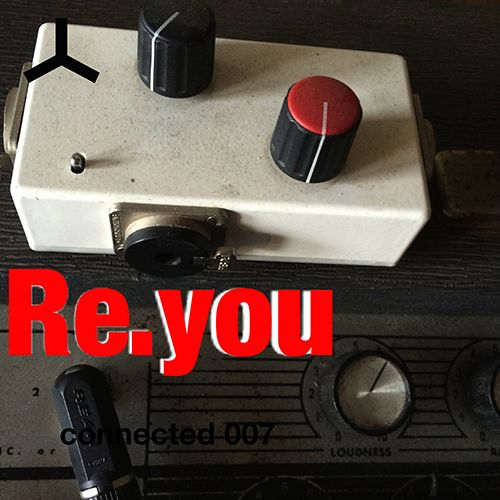 Re.You - They Vibed
The connected label keeps up its fantastic early run of form with a 7th EP that is just as standout as the last six. This one comes from tech house titan Re.You featuring Lazarusman, and both tracks are sure to make a big impact this summer.
Berlin artist Re.You (Marius Maier) has his second release on connected and in the last six years has veered through house and techno with a great sense of style. His EPs come on labels like Mobilee, Souvenir and Kompakt, and offer unconventional grooves that come from the future.
'They Vibed' is a tense and moody tech roller. It has skewed synth stabs bringing menace, tribal percussion instructing you to dance and poignant spoken words. They come from South African slam poet and dance lover Lazarusman who delivers with great pathos and tops the cut off in style.
On the flip is the brilliant bit of future music that is 'Try To Sleep'. It is an energetic, springy groove that feels like an early summer day with hypnotic, spiral movements in the synths and cinematic whispers and shimmering hi-hats adding a very 808'esque feel to the groove.
Atmospheric, hypnotic and vibrant, both these cuts are fresh and forward thinking and mark another highlight for this always on point label and producer.
Tracklist:
1. They Vibed
2. Try To Sleep