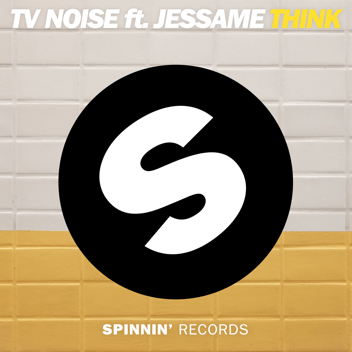 TV Noise ft. Jessame - Think
They are back at it again! TV Noise is releasing its single 'Think' today featuring the R&B/POP vocalist Jessame. After their return in the scene and their big style-change, they've treated their listeners with a broad palette of poppy tunes and with 'Think' this is no different.
After recent single 'Bring Me Down', which reached over one million streams on Spotify, and their remix of Cheat Codes & Kris Kross Amsterdam's 'Sex', this new single 'Think' continues the same vibe. While not letting go of their electropop base, the DJ duo added some groove to their repetoire. And with Jessame giving the single its smoothness, 'Think' is again a mind blowing TV Noise sound.
TV Noise feat. Jessame – 'Think' – Out now on Spinnin' Records
https://TVNoise.lnk.to/ThinkFtJessame