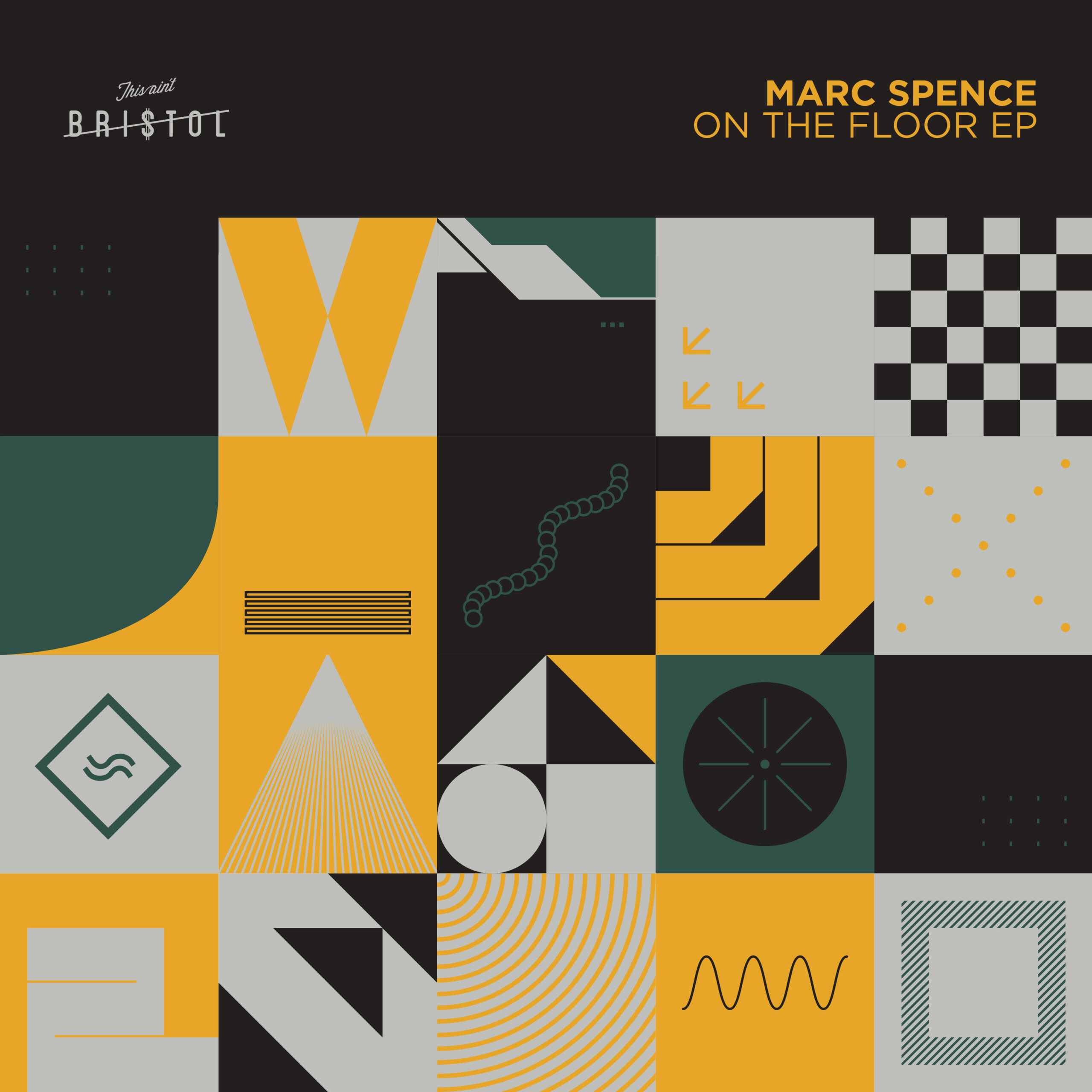 This Ain't Bristol Relaunches With Marc Spence EP
Did you hear the news? Good Vibes House is BACK! 
This summer will be powered by groovy basslines and ground-shaking beats as the scene-favourite label, This Ain't Bristol, relaunches under new ownership and management with a heavyweight two-track EP from label-regular Marc Spence. 
Pulling no punches, the label's first release since October 2019 is a welcome return for Marc – the artist responsible for the label's most iconic and successful track to date. The title track, On The Floor, is a suitably laid-back roller that sits perfectly alongside other summer house classics with hooky vocals, tantalising synths and a beefed-up bassline that carries the track from start to finish. On track two, Marc is joined by Dr Love for a dark, stripped-back weapon that is laced with head-frying samples, making it the perfect choice for those late night or early morning dance floors.
"It was great news to hear that This Ain't Bristol had been completely taken over by a team of people I not only have massive admiration for, but mainly for the fact that one person's actions will not be able to ruin such an awesome thing that so many good people and great artists have worked so hard for over the years.

These two tracks will be a different sound to what most will be used to from myself but with the help of my good friend Krishen aka Dr Love, we hope you enjoy them as much as we did creating them." – Marc Spence
As announced recently across the label's socials, the release marks the start of a new era for This Ain't Bristol – one driven by a passionate and experienced team with a renewed vision and an aim to set the industry gold standard for label management practices. Digital distribution and label experts, Label Worx, will resurrect and manage the label day-to-day alongside industry veterans with extensive high-profile label management experience.
This Ain't Bristol's original 'Good Vibes House' policy will be at the heart of every decision moving forward and form the foundations of the new-look label. As well as bringing back original TAB artists like Marc Spence and Kyle Watson, the label will be looking to develop new talent, work closely with artists and work to a strict set of values that goes the extra mile for a tight-knit roster of international talent. 
Marc Spence – On The Floor EP is out now
Marc Spence
https://www.facebook.com/djmarcspence
https://twitter.com/marcspence1210
https://soundcloud.com/marc-spence
https://www.instagram.com/marcspence
This Ain't Bristol
https://www.facebook.com/thisaintbristol
https://www.instagram.com/thisaintbristol
https://soundcloud.com/thisaintbristol
https://twitter.com/ThisAintBristol