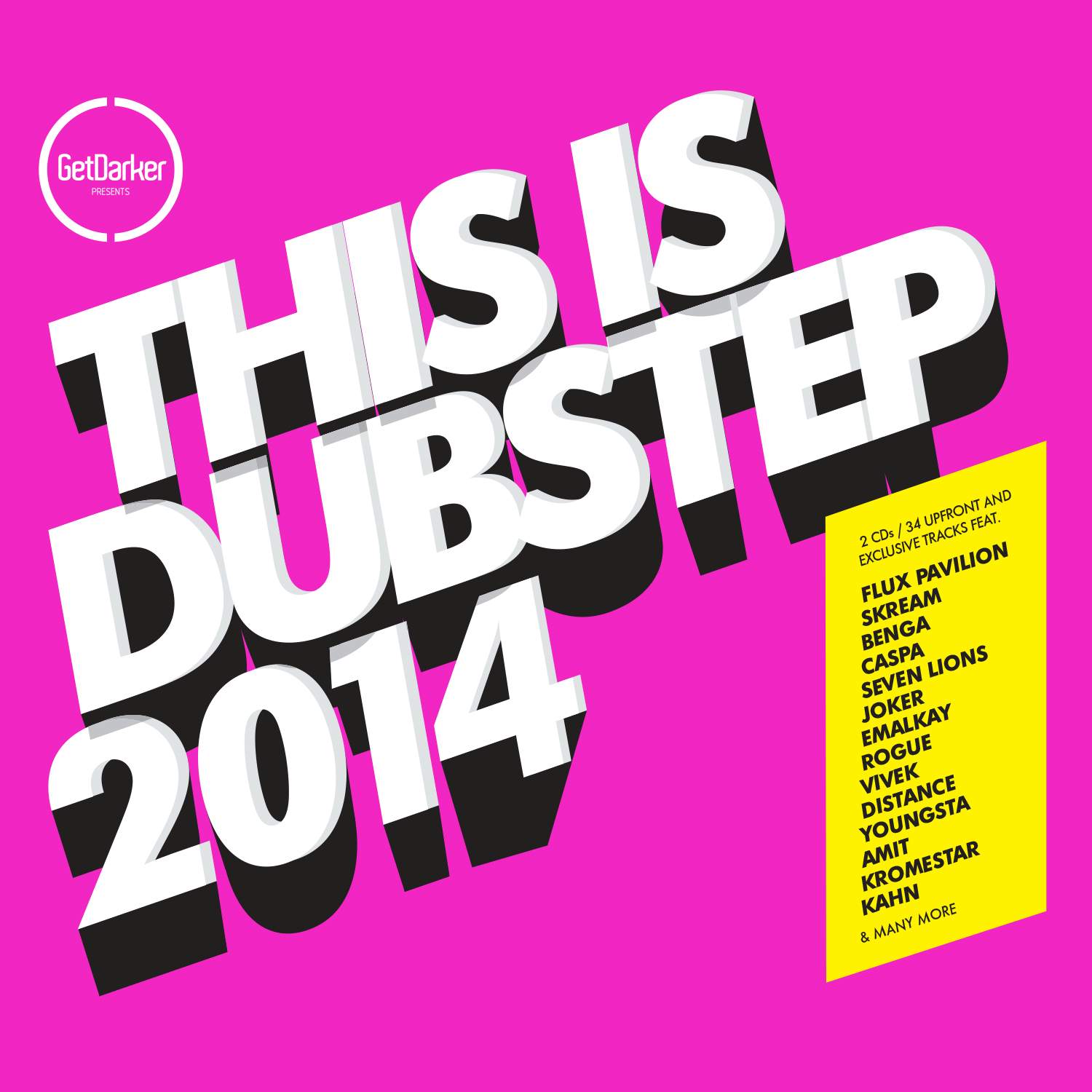 This Is Dubstep 2014
Featuring: 34 tracks featuring Flux Pavilion, Seven Lions, Kahn, Skream, Caspa, Rogue, Von D, Torqux, V.I.V.E.K, Youngsta, Dabin, Kromestar, Seven, J:Kenzo and many more.
Great news: The dubstep bubble has finally burst!
Everything about dance music is cyclical: from the loops that drive the dancefloor to the ever-changing trends themselves. And as the hype and commercial spotlight surrounding dubstep has died down, the scene is left in the most exciting position it's been in since its initial crossover explosion in 2009.
The attention seekers have long since left the building. The men with dollar-signed eyeballs have moved on to plunder the next big thing. What's left is a solid scene of devoted creatives and dedicated fans that were passionate about dubstep long before the hype spiralled and will remain so. As when drum & bass endured its first backlash in the late 90s, dubstep has gone back to its roots and the boys and girls making it more room to breathe and take the genre into exciting new creative realms… Just as they were before the hype ignited.
'This Is Dubstep 2014' perfectly captures this unique moment. A much deeper, darker, underground portrait of the genre… This isn't about the brash brodown, it's not about hair-raising, bowel-busting drops, it's not about screaming sonic mid-range savagery. This is about stone cold unrelenting sub-soaked grooves that roll with industrial strength. This is about heaving hypnotic sound design and meditative messiness that can only be found in deep dub dynamics. This is about the foundation vibes and raw roots that inspired a generation of producers over a decade ago.
From Flux Pavilion's majestic euphoria and slippery synth charms on 'Gold Love' through to the reality abandoning groove of Kahn's remix of Ishan Sound's 'Namkha', 'This Is Dubstep 2014' reminds us of what made the genre so special in the first place…
Hipsters might have burnt their Joker albums when they grew their last disco beard. Producers from other genres aren't so quick to drop into a cheeky half-time dubstep breakdown mid track. But to us here at This Is Dubstep HQ, this is the best thing that's happened to the scene in a long time.
Galvanised with the GetDarker stamp of approval – bastions of the finest underground dubstep for over 10 years – the scene is in the best place it's been for a long, long time. This year promises some of the most exciting, boundary-bashing, creative productions the genre has spawned in years.
TRACKLIST FOLLOWS ON PAGE 2
CD1
01. FLUX PAVILION FT. ROSIE ODDIE – GOLD LOVE
02. JOKER – HEADTOP
03. DISTANCE – ANDROMEDA
04. SKREAM – LOSING CONTROL
05. J:KENZO – MAGNETO (FEEL IT)
06. TRUTH VS STYLISTIC BEATS – CHICKS AND DRUGS
07. AMIT – ACID TRIP
08. WAYFARER & ANAMAI – REFLECTIONS
09. TUNNIDGE – RUKKUS
10. SEVEN FT. JOE RAYGUN – LIVE FROM THE FUTURE
11. LAS – MALFUNKTIONS
12. BUKEZ FINEST – UNDER CONTROL
13. KROMESTAR – BIPOLAR
14. ASYLUM – BAD HABIT
15. VON D – EYES ON YOU
16. TMSV – HAZE VIP
17. TORQUX – T1
CD2
01. RÖYKSOPP FT. SUSANNE SUNDFØR – RUNNING TO THE SEA (SEVEN LIONS REMIX)
02. BENGA – THERE'S NO SOUL
03. EMALKAY – TELL ME (ROGUE REMIX)
04. CASPA – ALPHA OMEGA
05. ROLLZ FT. KATIE'S AMBITION – BURN UP (DABIN REMIX)
06. YOUNGSTA & SEVEN – ARCHITECTS
07. V.I.V.E.K – SOUNDMAN VIP
08. VON D – SUNFLOWER
09. DISTRICT – ROYS THEME
10. THELEM – FALSE IMPRINT
11. LX ONE – REFLECT
12. HAZE – BADNESS TING
13. TRASHBAT – HANAKO
14. GENETIX – SEQUENCE VIP
15. ESH ONE – NUMBER NINE
16. DARK TANTRUMS – COSMIC
17. ISHAN SOUND – NAMKHA (KAHN REMIX)